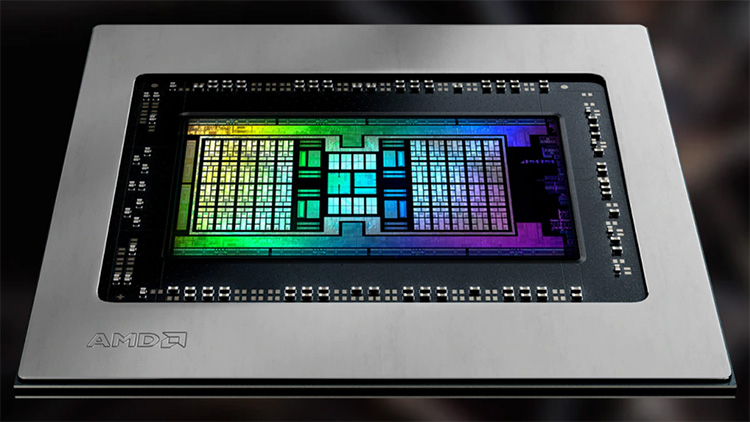 While NVIDIA focused on RTX (NVIDIA Ray Tracing) and DLSS (Deep Learning Super Sampling) technologies when launching GeForce Ampere, AMD focused on clean performance, lower power requirements and innovative memory technology in RDNA 2-based graphics cards. However, this does not mean that AMD is not going to promote similar technologies.
At yesterday's announcement, there were no details about AMD's response to NVIDIA DLSS, an intelligent scaling technology that allows machine learning to significantly improve graphics card performance by simply « recreating » using AI from low resolution images that the graphics card has never rendered. Sometimes this results in an even more detailed and crisp image than the native resolution. When the AMD Radeon RX 6000 was announced, Scott Herkelman said: «We're always looking to help developers with new initiatives, and we're already working on an ultra-high resolution feature to give players the ability to improve their performance when using ray tracing». It's not clear whether the upcoming ultra-high-resolution feature will only work when ray tracing is enabled, or whether these are rather two separate technologies that can be enabled separately, as with NVIDIA DLSS.
Features DirectX 12 Ultimate and AMD FidelityFX
Tom Warren from The Verge was able to get more information about this ultra-high resolution technology: «While AMD promises to match up with NVIDIA in 4K games and other areas, the big gap in the upcoming battle is the lack of DLSS equivalents. NVIDIA's Artificial Intelligence Super Scaling technology transforms the games that support it, delivering excellent image quality and higher frame rates simply by activating this feature. But AMD informed me that it has a new Super Scaling feature in testing that is designed to improve performance during ray tracing. The company promises that its technology will be open and cross-platform, which means it will also be available on next generation consoles; on PlayStation 5, Xbox Series X and S. AMD is working with a number of partners on this technology and expects strong support in the industry. Unfortunately, the technology will not be ready by the time three new Radeon RX 6000raquo Series cards are launched;.
Microsoft Slide on Xbox Series X and S consoles
Although AMD has clearly mentioned this feature as part of FidelityFX technology, Tom Warren says it will be open and cross-platform. It's hard to imagine NVIDIA supporting FidelityFX Intelligent Scaling, so we can assume that this technology is more likely to be part of Microsoft DirectML.
Microsoft slide on Xbox Series X and S consoles
The Xbox Series X and S accurately support ML machine learning acceleration. The future console's tensor cores require very little chip space, but can provide 3ndash performance improvements;10 times as reported in the Microsoft slide. Super Resolution DirectML & ; this is Microsoft technology, which was demonstrated back in 2019 at a conference of game developers. It can provide higher frame rates and reduce delays.