AMD recently introduced new Ryzen 5000 processors on Zen 3 architecture. All models were tested in the Cinebench R20 benchmark.
Benchmark checks processor performance in the 3D scene rendering test using Maxon Cinema 4D engine. Twitter user "DGBurns" shared the results of the single core test of the Ryzen 5000 models.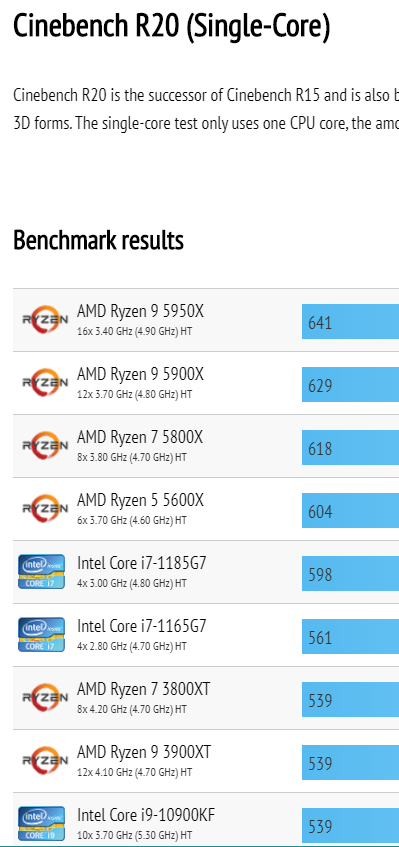 The most powerful platform in the Ryzen 9 5950X lineup scored a maximum of 641 points. Another model of Ryzen 9 5900X, which AMD named the best game processor, showed the result of 629 points. Ryzen 7 5800X scored 618 points, while Ryzen 5 5600X scored 604 points.
As a result, AMD novelties were ranked above Intel Core. It should be noted that the competitors' processors could not even cross the threshold of 600 points.