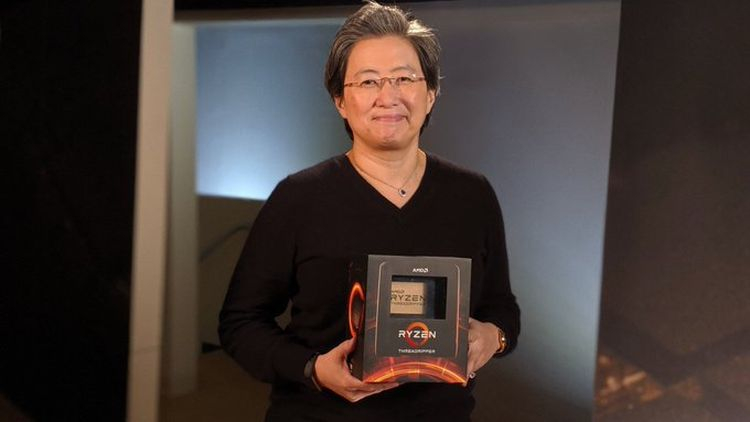 AMD CEO Lisa Su's style of communication with investors and analysts implies enough openness to receive first-hand information about the company's plans as a result of her speeches. It became known from her that next year mobile processors with Zen 3 architecture and a number of desktop processors are waiting for us.
Source of the image: Twitter, Lisa Su
Lisa Su's participation in the Credit Suisse Investor Conference allowed her to express confidence that the trend towards strengthening the company's market position in the consumer market will continue even if it returns to decline after the pandemic-induced growth. However, the AMD CEO clearly associates the next year with the growth prospects in the PC market. The moment of inertia, in her opinion, will be enough for several more quarters of growth. At the same time, the head of AMD does not think that there is any « artificial ceiling» for the value of the company's market share. In the server segment, as has been noted many times before, the company expects to update the historical maximum of Opteron times, which corresponded to 26 market share. Now AMD has a much more attractive range of products, as added Lisa Su, although it is not ready to make predictions on the time of conquest of certain indicators. In the PC market, AMD still has segments to realize its potential. Firstly, it is a segment of commercial PCs, which are purchased by corporations for use in offices and production. The specifics of the market are such that one has to work for years for a reputation, and in this sense AMD has clear successes, so the efforts of recent years are about to begin to pay off. Secondly, AMD is strengthening its position in the segment of gaming notebooks. Finally, the pandemic emphasized the relevance of notebooks for students & ; sales volumes of the so-called « chromboos » this year increased multiple. With the advent in 2021 of Zen 3 architecture in the mobile and server segments, AMD expects to further strengthen its market position. If we have heard about the company's intentions to release server EPYC processors of Milan generation regularly before, the representatives of AMD didn't speak about mobile carriers of this architecture so often. Apparently, their announcement is planned for January & ; the period traditional for such events. Lisa Su has added: «We have the best set of notebook platforms ever, and with the advent of Zen 3 in 2021, it will be even better, there will be new desktop platforms ». What the head of AMD meant by the latter is not specified, but the company's recently introduced Ryzen 5000 (Vermeer) processors in 2021 will surely consist not only of numerous traditional and hybrid processors, but also the flagship Ryzen Threadripper, which will also have to move to the Zen 3 architecture.