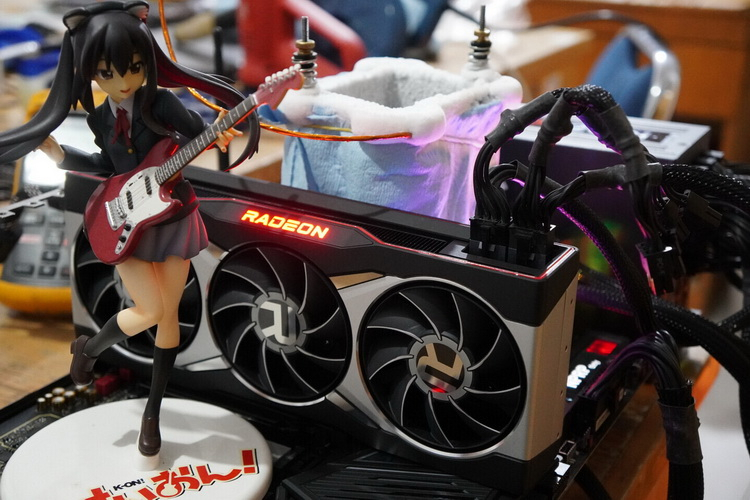 The problem with NVIDIA Ampere and AMD RDNA 2 graphics cards is that it is almost impossible to buy them at the declared prices. Interesting information was shared by Hardware Unboxed channel during the November QA session. It seems that even in the U.S. it will be possible to buy Radeon RX 6800 graphics cards from AMD partners at recommended retail prices not earlier than a few weeks.
HWBOT
Steve and Tim from the Hardware Unboxed YouTube channel finally sat in front of the camera together after a long social distance to discuss the Radeon RX 6800 family and many other topics. The video concerns the lack of stock of the Radeon RX 6800 and overpriced non-standard models. The reference cards were immediately sold out at recommended retail prices. Many retailers did not even sell these cards through the Network, as their availability was minimal. Unfortunately, this situation did not change with the launch of non-standard models in a week. Stores, as a rule, did not accept pre-orders for these decisions, and the prices were simply terrifying and excessively higher than AMD's stated prices.
HWBOT
It turned out that AMD has recognized the problem of inflated prices, and the manufacturer is already working to help partners achieve the recommended retail price within two months. AMD's short and unofficial statement in a retelling of HarwdareUnboxed, however, does not explain why there is a shortage of AMD graphics cards and why prices for non-standard options are much higher even when compared to NVIDIA Ampere cards at the time of launch. «We had a personal conversation with AMD. They assured us that in 4–8 weeks, the cards from the partners will be available for purchase at recommended prices. They said they will help partners achieve the $649 recommended retail price for the Radeon RX 6800 XT and expect it to be $649 within the next 8 weeks;& ; said Steve Walton of Hardware Unboxed.
Recall: in Russian retail, the situation with the new AMD gas pedals is even worse. Large stores (in particular, DNS) are not waiting for normalization of supplies until the second quarter of next year. In the U.S., the recommended prices were only fair for the first reference models, which puts observers in a difficult situation: it is impossible to compare the price of new cards with competing NVIDIA products, because in retail they cost much more. AMD has had this problem with launches for years, but the manufacturer still can't solve the problem. As you can see from the table above compiled by VideoCardz resource, non-standard Radeon RX 6800 graphics cards are sold at Newegg for $81–251 above the recommended retail price (and it's still not easy to buy them):