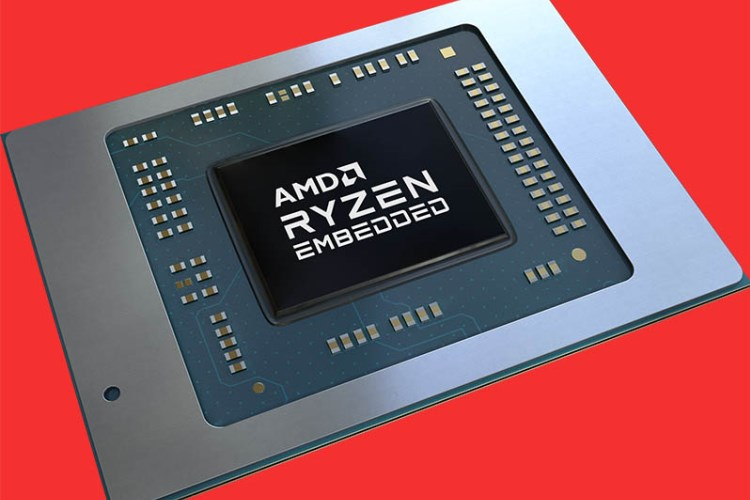 AMD introduced a new product in a family of high-performance embedded processors. It is about Ryzen Embedded V2000 chips based on Zen 2 microarchitecture and AMD Radeon high-performance graphics, which are produced according to the 7 nm process.
The V2000 series consists of four processors in BGA execution, of which V2748 and V2546 have higher operating frequency and consume more power, while V2718 and V2516 have lower TDP value and lower clock frequency.   Compared to the previous generation chips, the V2000 series processors deliver twice the multithreaded performance per unit of power consumption. In single-threaded performance, up to 30 percent increase and in graphics  & ; 40 percent increase. All presented models of processors are able to work with dual-channel memory DDR4-3200 ECC and provide support for up to four displays in 4K format.
Processors Ryzen Embedded V2000 not only more productive and energy efficient than its predecessors, but also more secure. They provide advanced security features designed to protect against unauthorized access to memory and critical software. The new processors support AMD Memory Guard, a set of security features including secure loading and memory encryption that help prevent attackers from accessing data.
AMD guarantees the availability of the V2000 series processors for ten years. The first solutions based on Ryzen Embedded V2000 processors will soon be introduced by Advantech, ASRock, Sapphire and iBase.