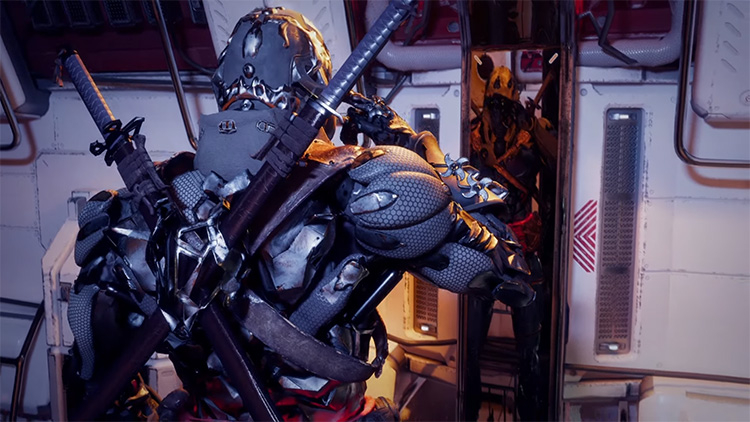 As promised a few days ago, after the market launch of the new Radeon RX 6000 family graphics cards based on RDNA 2 architecture, the Hangar 21 technology demonstration was also published. It is designed to showcase the benefits of the advanced features of fresh gas pedals in all its glory.
The video itself tells a short and simple story about how a certain android or a cyborg armed with swords sneaks into the protected object, secretly moves on this hangar, by breaking into the starship and safely flies it into the space distance. To implement a juicy picture AMD used technology from a set of DirectX 12 Ultimate, its own set of effects FidelityFX, as well as the particle engine PopcornFX.
Separately, AMD released a video in which it offered to pay attention to the key technological aspects of the demonstration:
dynamic light sources; volume beams of light; global real-time lighting; a realistic Ambient Occlusion shading model based on ray tracing; calculation of the interaction of light with the model depending on the type of material; volume fog interacting with light; application of the screen space reflection technique; reflections and shadows based on ray tracing; realistic depth of field effect; detailed textures for models in 8K resolution; textures for starry sky in 16K HDR quality.
Both videos are published in 1080p resolution and show 60 frames per second. Unfortunately, even owners of new graphics cards will not be able to run the demonstration on their systems; this is just a live video. It is possible that in the future there will be a full-fledged launch of Hangar 21, complemented, for example, by testing and performance evaluation tools.