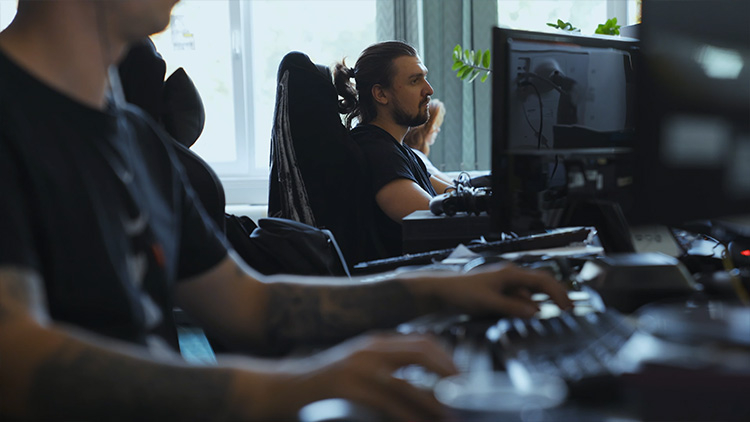 AMD continues the AMD Radeon RX 6000 Partner Showcase video cycle, which tells about games that have been optimized for the RDNA 2 architecture thanks to the company's cooperation with developers. We have already seen videos about DiRT 5, Godfall, World of Warcraft: Shadowlands and The Riftbreaker, and now the company has touched upon Far Cry 6 from Ubisoft.
The video is quite short, but in it the senior 3D-programmer of the game Alexander Polischuk tells about close cooperation with AMD, which is designed to make Far Cry 6 the most beautiful and exciting part of the series. Ubisoft assures that the game takes full advantage of RDNA 2 and DirectX 12 Ultimate.
The game, for example, will offer support for Contrast Adaptive Sharpening (CAS) from the AMD FidelityFX kit. The technology helps to improve image quality by achieving increased clarity with minimal artifacts, eliminating the loss of detail after using Temporal Anti-Aliasing (TAA) technology. Also through the API DirectX Raytracing shooter has gained support for effects based on hardware ray tracing. Unfortunately, in the details of the developers do not go into yet, but announced support for technology Hybrid SSR, that is, realistic reflections. So far, none of the games participating in the partner program could not boast reflections based on tracing & ; « rays » used only for shadows.
Also Far Cry 6 supports Variable Rate Shading 2 (VRS), which is designed to save video card resources and, as a result, increase productivity. The technology allows you to reduce the load when calculating peripheral objects, low-value zones or fast-moving parts of the scene, while maintaining detail where it is most needed. Sometimes, judging by the video, it allows the game to produce twice as many frames as in the mode without VRS. Finally, support for AMD FreeSync Premium Pro is announced; that is, picture output in HDR and compatibility with displays certified for output with frame synchronization, fine tuning of brightness and in the extended color range. Asynchronous computation support allows graphics cards to perform both graphic and computational workloads simultaneously. This feature ensures efficient resource allocation and allows for frame rate increases. According to the developers, the Radeon RX 6000 gas pedals with 16 GB of GDDR6 memory and a high-speed Infinity Cache buffer of 128 Mbytes allow you to perform shooter at maximum settings and high frame rates.
The launch date of Far Cry 6 was announced in parallel with the official announcement of the project. The shooter was planned to be released on February 18, 2021 on PCs, consoles of the current and next generations. Ubisoft even began to take pre-orders, but apparently decided to change its plans: because of quarantine measures shooter will be released in the next fiscal year, as Tom Clancy's Rainbow Six Quarantine.