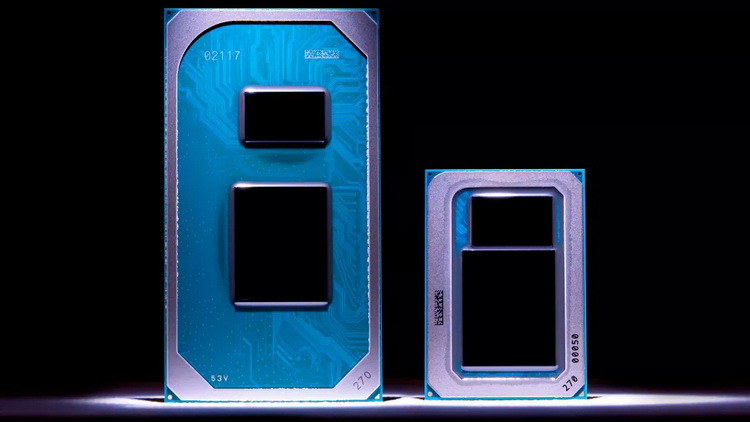 A well-known Internet detective Tum_Apisak found the results of performance testing of Intel Core i7-11370H processor in a synthetic test Geekbench 5. The chip belongs to the 11th generation of mobile processors Tiger Lake-H, the announcement of which is expected in the coming months.
Thanks to the information contained in the Geekbench database, it became known that the Intel Core i7-11370H is a quad-core processor with support for Hyper-Threading technology, due to which it received 8 virtual computing streams. Very interesting was the fact that the Geekbench 5 database defined the novelty as a representative of the Tiger Lake-U series of energy efficient processors. Recall that the latter have already entered the market and are used in thin notebooks. Tiger Lake-H series, in turn, will be presented with more efficient processors for gaming laptops.
Image source: Tom's Hardware
The operating frequency range of the above chip Core i7-11370H is from 3.3 to 4.8 GHz. The processor has 12 MB of Level 3 cache memory. As there are no quad-core models of the Ryzen 4000H series mobile processors in AMD's range, the upcoming Intel innovation was compared to the six-core and twelve-threaded Ryzen 5 4600H. It is built on Zen 2 architecture, has 8 MB of L3 cache memory and operates in the frequency range from 3 to 4 GHz. Thus, behind the AMD chip advantage in two physical and four virtual cores, but Intel's competitor has 10% and 20% higher base and maximum frequencies, respectively; In the single-core performance test, the Intel Core i7-11370H achieved 1420 points, in multi-core & ; 4964 points. In the same tests, the Ryzen 5 4600H scored an average of 980 and 4808 points respectively. Thus, the single-core performance of Core i7-11370H in this particular synthetic test is up to 44.9% higher than that of Ryzen 5 4600H. The multithreaded performance gap between competitors is in turn minimal & ; 3.2% in favor of Intel, chip; which also positively characterizes Intel Core i7-11370H, because it has, as mentioned above, fewer physical cores and virtual threads.