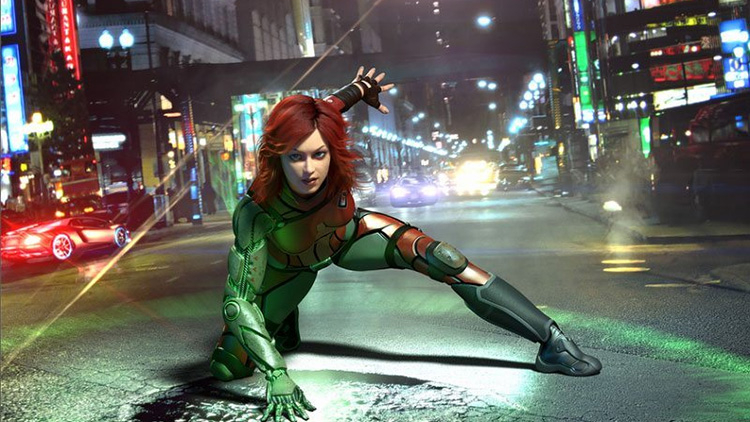 There were times when AMD and NVIDIA competed in technically advanced demonstrations using all the advanced technologies of their latest graphics products. The videos featuring Ruby, the symbol of Radeon, were particularly vivid. It seems that these times may return soon.
Ruby in one of the latest AMD technical demos
And while NVIDIA continues to produce similar technodems (examples include Project Sol, « Apollo 11» and Marbles), AMD has not focused on this in recent years. And here comes the launch of graphics cards with RDNA 2 architecture; one of the most important in the history of Radeon in recent years. It's no wonder that the company promises to release a demonstration that actually uses the latest innovations of the AMD Radeon RX 6000 family. The company promises to present a complete video of the technology demonstration, called Hangar 21, along with the graphics cards on November 19, while a trailer has been published to give some insight. Unfortunately, we won't seem to see the return of Ruby & ; she is being replaced here by a kind of low-sympathetic android.
But in the video AMD promises stunning vivid graphics that take full advantage of the new generation architecture like AMD FidelityFX effect group and Microsoft DirectX 12 Ultimate technology. In the video, you can easily see realistic lighting and shadows that are clearly readable using real-time ray tracing. Let's hope that, in addition to full video recording of the demonstration, owners of new graphics cards AMD Radeon RX 6000 will also be able to download the technology and run it on their PC.