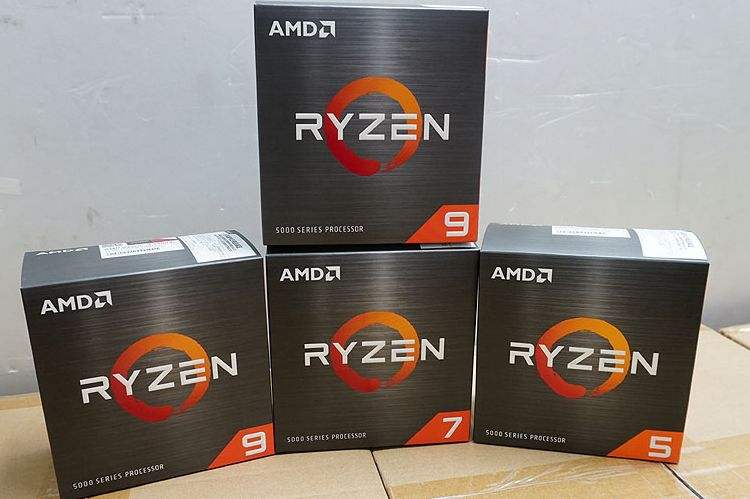 AMD's rare quarterly report does not ask the company's management about the lack of production capacity. The head of AMD is reluctant to discuss the lack of 7nm components, Lisa Su tries to inspire the interlocutors to think that together with TSMC the company keeps everything under control. Independent sources claim that everything is not so good in this regard.
Image source: AKIBA PC Hotline
The Taiwanese Commercial Times has found out through its channels that TSMC's 5nm and 7nm production capacity will be loaded at 100 % in the fourth quarter. Speaking of 5nm process separately, Apple has now managed to take all TSMC quotas, as orders for Huawei are no longer being fulfilled. At the end of the quarter TSMC can produce about 150 thousand silicon wafers with 5-nm Apple A14 processors. Approximately 18 thousand silicon wafers will be required for 5nm Apple M1 processor, which will be used by new computers of the brand. Associated orders for the production of Qualcomm Snapdragon X55 modems, which allow Apple's new generation devices to work in 5G networks, are also carried out by TSMC, but using a more mature 7-nm process. Nevertheless, the scale of production of Apple allowed Qualcomm in the fourth quarter to become the largest consumer of 7-nm TSMC products. AMD in preparation for the announcement of new gaming consoles Sony and Microsoft had to increase orders for the production of 7nm chips by 15 %, but as can be seen from the situation in retail, the deficit did not help. In fact, as explained by Taiwanese sources, AMD has reached the ceiling of its 7nm production quota, of which 150,000 silicon wafers in the fourth quarter only 20 % will contain CPUs Ryzen 5000 and graphics processors Radeon RX 6000. The rest of the 120,000 silicon wafer quota will be dedicated to serving the needs of game console manufacturers. It's easy to understand that in such conditions one can't count on the wide availability of Ryzen 5000 CPUs or AMD Radeon RX 6000 graphics cards. Most likely, AMD will try to increase production quotas for 7nm products, but the problem can not be solved immediately, and the festive season, favorable for the sale of gaming components, will end quickly enough. On the other hand, the pandemic has violated all seasonal phenomena, so the demand for gaming solutions may remain high in the next half of the year.