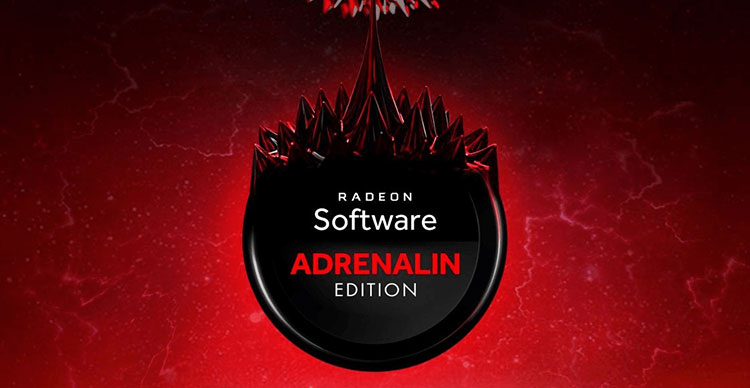 AMD, together with the launch of the Radeon RX 6900 XT flagship graphics card, introduced the driver with its support. The first December driver Radeon Software Adrenalin 2020 Edition 20.12.1 also brought support for the soon to be released role-playing action movie Cyberpunk 2077 from the studio CD Projekt RED.
In addition, AMD engineers have fixed a number of existing problems:
games can hang when running on Radeon RX 6800 gas pedals at frequencies below expected; the HP Reverb G2 VR helmet did not sync or produced a black screen when running the Radeon RX 6800 graphics card; artifacts in Tom Clancy's Rainbow Six Siege on hybrid graphics systems when using Vulkan on the extended display; problems when trying to change the resolution to a 16:9 ratio in Crossfire; performance overlay and tab «Performanceraquo tuning; misreported higher clock speeds on standby for Radeon  RX 5700 Accelerators.
AMD engineers are also working to address known shortcomings:
flickering brightness in some games when Radeon FreeSync is running in window mode without fields; On displays like the Scepter C Series or the Samsung Odyssey G9 Series, the Radeon RX 6000 Series graphics card periodically displays a black screen; display or distortion problems on the Samsung Odyssey G9 C49G95T when setting the resolution to 5120 × 1440 and 240 Hz; failures in Metro Exodus, Shadow of the Tomb Raider, Battlefield V, and Call of Duty: Modern Warfare when ray tracing is enabled; Anisotropic filtering in Radeon Software graphics settings is not applied in DirectX 9 games on RDNA gas pedals; boxless stuttering when connecting a second display and running the Netflix application on RDNA gas pedals; Radeon recording and streaming functions do not work on AMD Radeon HD 7800; changing the HDMI zoom slider causes the frequency to be locked at 30 frames per second; Failures on Polaris and Vega for Oculus Link users; flickering when calling Radeon Software Overlay while Immortals Fenyx Rising is running on the second display; flickering when using MSI Afterburner; performance overlay and tab « performanceraquo tuning; incorrect reporting of higher than expected standby clock speeds on Radeon RX 5700 Series graphics cards; advanced synchronization sometimes causes a black screen.
The Radeon Software Adrenalin 2020 Edition 20.12.1 driver can be downloaded in Windows 7 (64 bits) or Windows 10 (64 bits) versions from the official AMD website or from the Radeon settings menu. The new version is dated December 8 and is intended for video cards and built-in graphics of Radeon HD 7000 family and higher.