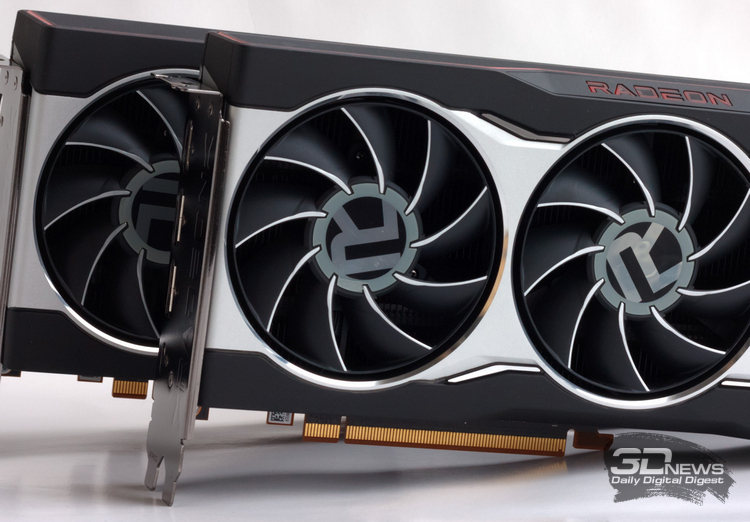 Yesterday we reported that AMD stopped producing Radeon RX 6800, RX 6800 XT and RX 6900 XT reference graphics cards. However, plans are inherently changeable, and this is exactly the case. AMD representative said that AMD will keep releasing new video cards in reference version for a little bit more indefinitely.
This was announced by Scott Herkelman, Senior Vice President of AMD Radeon Technologies Group. In his tweet, he wrote: «We just officially extended [production of Radeon RX 6000] reference design graphics cards indefinitely due to high demand. Thanks for the feedback».
We've just officially extended the reference design builds indefinitely due to popular demand. Thanks for the feedback. & ; Scott Herkelman (@sherkelman) December 9, 2020
It turns out that AMD has changed its mind on numerous fan requests, or at least wants everyone to think so. In fact, the reference design of the current generation graphics cards looks quite successful. Reviewers noted a very quiet and efficient cooling system, which has a fairly massive radiator and three fans. So it's nice that customers will be able to buy solutions of successful design for some time. However, the situation with the availability of video cards AMD Radeon RX 6000-series remains deplorable. It is actually impossible to buy both reference and non-reference models in stores. Many retailers have to cover their previous orders, and they do not accept new ones. The situation promises to improve only by the spring.