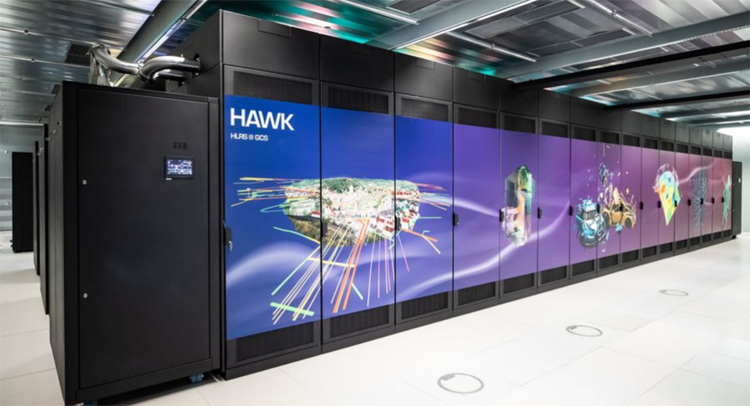 Stuttgart's High-Level Computing Center (HLRS), one of Europe's largest supercomputer sites, will boost the Hawk complex to accelerate artificial intelligence (AI) tasks. Hawk is currently one of the most powerful supercomputers in the world. It is based on Apollo nodes by Hewlett Packard Enterprise. It uses AMD EPYC 7742 processors and Mellanox HDR Infiniband interconnect. >In November's Top500 ranking, the Hawk system ranks sixteenth with approximately 19.33 Pflops of performance and a peak performance of 25.16 Pflops.
Amid growing computational needs related to machine learning and artificial intelligence, HLRS decided to upgrade Hawk by adding 192 NVIDIA A100 gas pedals with Ampere architecture.
It is assumed that the upgraded supercomputer system will help in solving complex problems related to the spread of coronavirus infection, development of future vehicles, etc.