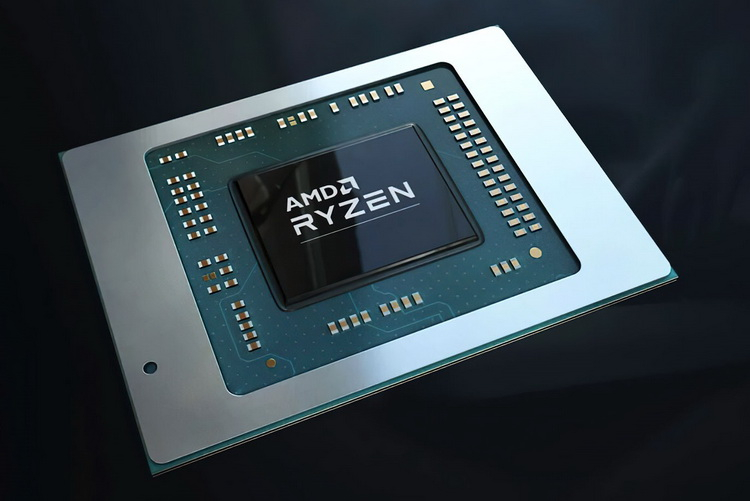 Internet detective Tum_Apisak found in the synthetic test database Geekbench 5 the first mention of an 8-core and 16-threaded mobile processor Ryzen 7 5800H. This chip will belong to a new series of high-performance mobile APUs Ryzen 5000H, which will be used in gaming notebooks. The release of the latter is to take place next year.
Unlike energy efficient chips Ryzen 5000U, which will be represented by models on AMD Zen 3 (Cezanne) and Zen 2 (Lucienne) architectures, the series of processors Ryzen 5000H will consist exclusively of chips of Cezanne family on the new architecture Zen 3.
The Geekbench 5 database indicates that the base clock frequency of the Ryzen 7 5800H is 3.2 GHz, which is 300 MHz higher than that of the Ryzen 7 4800H, which belongs to the current Renoir family. It may also be noted that the new processor has twice the amount of Layer 3 cache memory; 16 Mbytes versus 8 Mbytes of Ryzen 7 4800H.
The very low performance result of Ryzen 7 5800H in the Geekbench 5 test is due to artificially limited settings of the maximum frequency of the processor engineering sample in a certain Lenovo laptop. In most tests, the chip was running at a frequency of about 500 MHz. The processor family identifier (Family 25) indicates that the chip is actually built on Zen 3 architecture.
Image source: VideoCardz