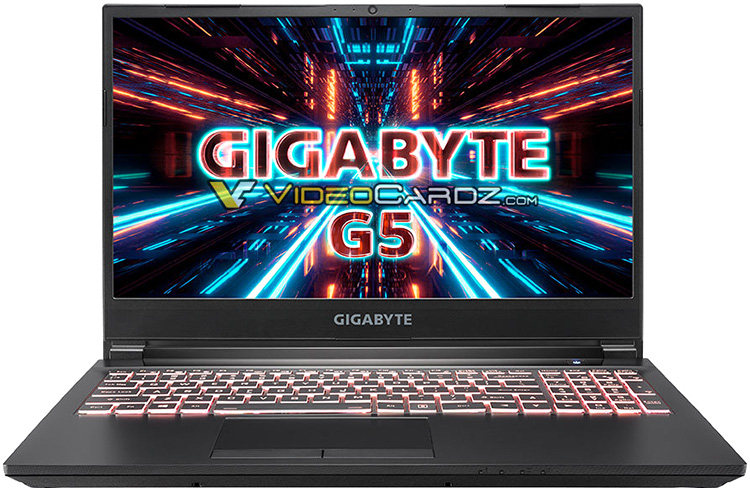 Gigabyte's new low-cost laptops are expected to go on sale next month. They will be unveiled in January at CES 2021 right after the announcement of new AMD mobile processors and next-generation NVIDIA graphics cards.
The G5 series & ; are 15-inch laptops with state-of-the-art Intel Core 10th generation processors (Comet Lake-H). The devices will get Core i7-10870H or Core i5-10500H CPUs. In addition, the G5 will offer a 1080p panel at up to 240Hz. This gaming laptop will be equipped with GeForce RTX 3060 Ampere graphics with 6GB of GDDR6 video memory.
The 17-inch G7 model will get a Core i7-10870H processor. Later, Gigabyte may add additional options with other CPUs. The 17.3-inch IPS display will be able to offer a 144Hz refresh rate. The G7 will also use GeForce RTX 3060 mobile graphics.
Finally, the Gigabyte A7 model is quite interesting. It is the first laptop with a Ryzen processor from this manufacturer and one of the first in the world to reportedly get the latest Ryzen 7 5800H Cezanne processor (eight Zen 3 cores, 16 threads and Vega graphics). It is identical in design to the G7 series, so a direct comparison between these devices will be extremely curious. The laptop will also be equipped with a mobile graphics gas pedal GeForce RTX 3060, but, unlike Intel variants, there will be available models with a higher power graphics card Max-P.