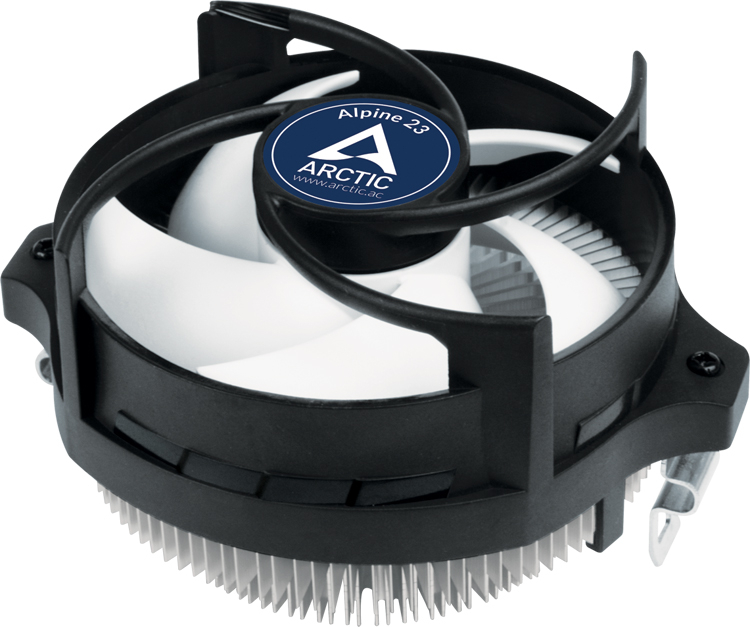 Arctic announced the new Alpine 23 cooler for AMD-based PCs, suitable for small form factor PCs. Sales of the new product will start in the near future.
The product belongs to the radial type. The design includes an aluminum radiator with diameter of 93,4 mm and a 90 mm fan. The latter is made on the basis of a reliable hydrodynamic bearing.
The fan speed is controlled by pulse-width modulation (PWM) from 100 to 2000 rpm. Noise level does not exceed 24,5 dBA. The novelty is compatible with AMD's AM4 CPUs. The height of the solution is 65 mm, so it can be used in systems with limited internal space and home multimedia centers.
Overall dimensions are 121 × 98,6 × 65 mm and weight & ; 275,5 g. The solution comes with a six-year warranty. The Alpine 23 cooler will be available for an approximate price of 12 Euros;