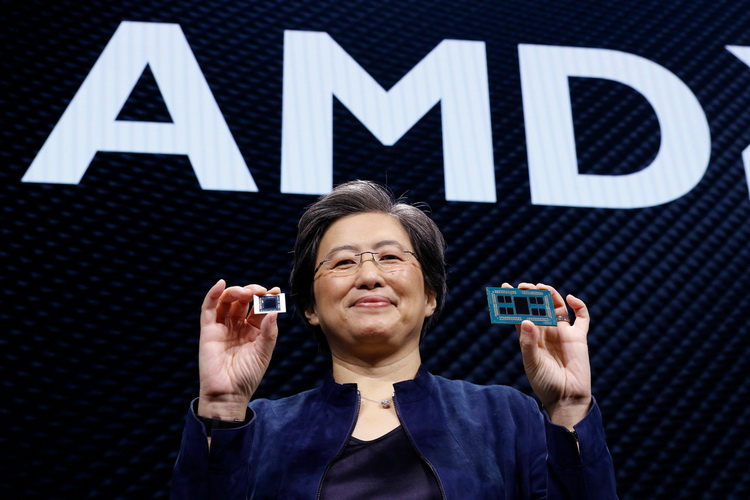 AMD President and CEO Lisa Su will deliver a keynote speech at CES 2021 on January 12 next year. The event will take place within one hour. This was announced by the official AMD account on Twitter.
This time, due to the COVID-19 pandemic, one of the world's largest electronics exhibitions will be held entirely in digital format. Most likely, Ms. Su's speech will be recorded in advance. Nothing is being reported about the possibility of live broadcasting.
AMD is back on the virtual stage! Join AMD CEO @LisaSu for our #CES2021 keynote on Tuesday, January 12. & ; AMD (@AMD) December 2, 2020
According to forecasts, AMD may present new mobile processors of Ryzen 5000 series as part of this performance. As previously reported, these chips will be released in two architectures & ; Zen 2 (Lucienne) and Zen 3 (Cezanne). By the way, exactly at the CES exhibition in January of this year 2020 AMD has presented a series of mobile processors Ryzen 4000 Renoir. It is also expected that AMD will announce a series of medium level Radeon RX 6700 graphics gas pedals based on Navi 22 GPUs. In addition, the company can tell about the high-performance multi-core processors Ryzen Threadripper 5000, which will also be built on the architecture of Zen 3. No less interesting would be the information about the upcoming transition of AMD to a new desktop platform consumer segment Socket AM5. It is expected that Intel and AMD will soon begin adapting the recently introduced RAM standard DDR5 for their consumer platforms. Recent rumors have said that the possibility of using the new memory standard will require new processors, and, of course, motherboards.