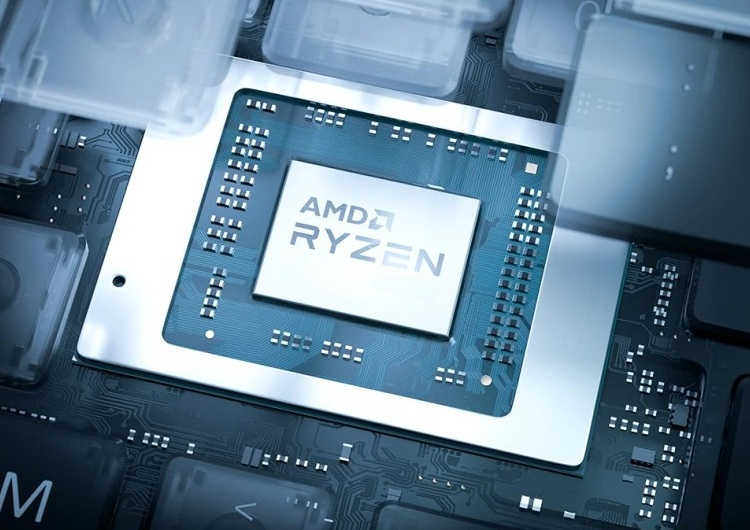 Recent comments from AMD executives give us hope that the mobile Ryzen processors with Zen 3 architecture will be unveiled early next year. They are known to us under the codename Cezanne, a sample Ryzen 7 5800H model has already left its mark in the Geekbench 5 database as part of the Acer Nitro laptop.
As usual, the entry in this open source was stumbled upon by famous researcher TUM APISAK, who shared his discovery on Twitter. AMD Ryzen 7 5800H processor, according to the source, contains eight multi-threaded processing cores that run in the frequency range from 3.2 to 4.45 GHz. From third-party sources know that the computational cores generation Zen 3 should coexist in this processor with built-in graphics generation Vega, and the production of such processors should be the current version of the 7-nm technology. As you can see, the laptop is equipped with 16 GB of memory type DDR4-3200, and AMD support DDR5 in the mobile segment before 2022 is unlikely to implement.
Image source: Geekbench
As a direct predecessor of the specified model Cezanne can be considered Ryzen 7 4800H processor generation Renoir, which is equipped with eight cores with frequencies from 2.9 to 4.2 GHz. In terms of supported memory Cezanne shows no progress, the difference in performance levels may be due to the upgraded graphics subsystem, the transition from the Zen 2 architecture to Zen 3, as well as an increase in frequencies of computing cores at 250–300 MHz. Geekbench's database of test results from a similarly configured Ryzen 7 4800H-based notebook suggests that the successor delivers a 20 % increase in performance.