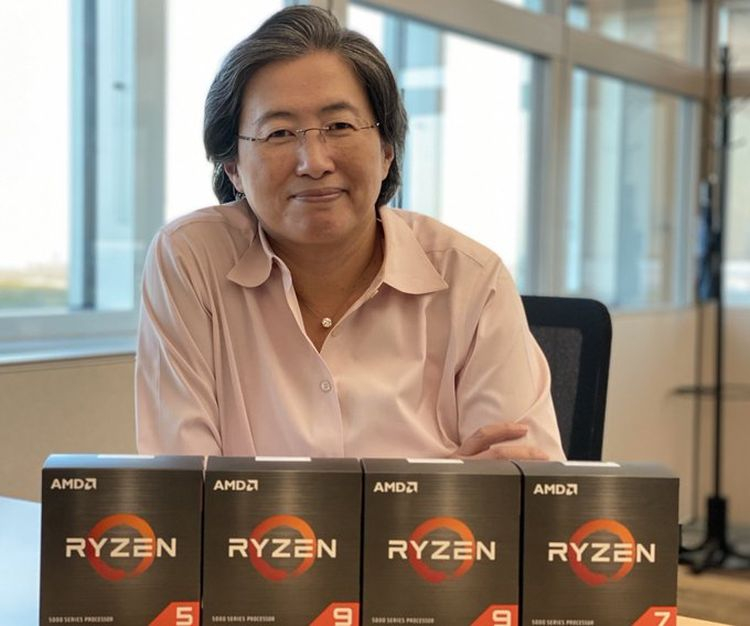 The deficit of AMD and NVIDIA graphics cards, as well as AMD Ryzen 5000 CPUs this autumn prompted many online stores to openly share statistics on the number of copies received for implementation. November data from a German online store shows that not so few Ryzen 5000 processors were shipped.
Image source: AMD
Ingebor enthusiast who collects such statistics on a regular basis on Reddit pages reported that in November German online store MindFactory managed to sell about 5500 copies of AMD processors of Ryzen 5000 family before stocks were exhausted. If we compare this number with the results of the first month of presence of Ryzen 3000 processors on the market, it will be almost twice less. But on the other hand, in the case of the Ryzen 5000, the bill goes to thousands of copies, not hundreds or tens, as in the case of AMD and NVIDIA graphics cards of the latest families.
In fact, in November, MindFactory was able to sell a record number of AMD processors since 2015. In a sequential comparison, it increased by more than one and a half times. Sales volumes of Intel processors also increased in November, but not so noticeably. The balance of power in the range of products MindFactory looked as follows: 84 % for AMD and 16 % for Intel & ; both in physical and monetary terms.
Six-core AMD Ryzen 5 5600X generally broke into the fourth line of popularity of a particular store, in November it was sold 3020 copies. This is more than half of all sold in a month Vermeer processor family. On the second position broke out Ryzen 5 3600XT, it gave way to its place Ryzen 7 3800X. Closes a dozen bestsellers 12-core Ryzen 9 5900X, which has a circulation of 1500 copies. Eight-core Ryzen 7 5800X is satisfied with the 13th place and 1170 realized copies. First place still confidently takes Ryzen 5 3600;
In terms of revenue, all three processors of the Vermeer family have entered the top ten most popular in the same sequence, and Ryzen 9 5900X due to the relatively high price lags behind the leading Ryzen 5 5600X very slightly. In this ranking, the flagship 16-core Ryzen 9 5950X got 19th place, although in physical terms, it did not get into the top twenty at all.