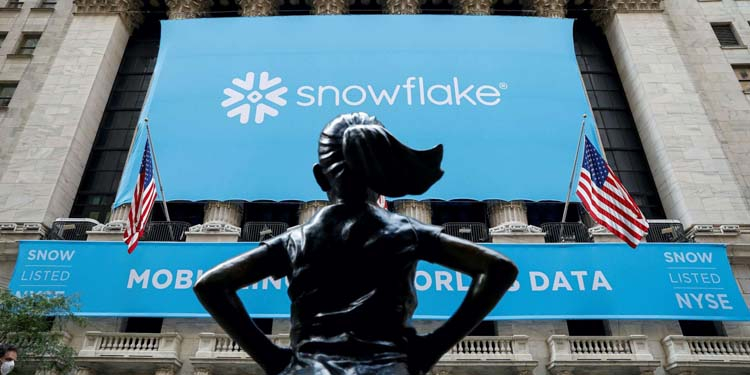 Last Tuesday, Snowflake Inc., a provider of cloud storage and data processing services, continued its growth, increasing its price by 10 percent. As a result, Snowflake outperformed technology giants such as IBM and AMD in terms of market value.
Brendan McDermid/Reuters
Just three months ago, in its initial public offering, Snowflake raised $3.4 billion in market value, making it the largest IPO in the history of the software industry. Since its listing, Snowflake has demonstrated a 258 percent increase in shares (on Tuesday, its shares were valued at $429 per unit). The company was valued at just $12 billion in February this year, when it completed its last private equity round. That means that investors who invested in Snowflake shares in February now have a tenfold return. IBM Corporation, which is expected to generate about $74 billion in revenue this year, has a market value of $112 billion, while AMD, with nearly $10 billion in sales projected for the year, is valued at $111 billion. Snowflake's revenue for the current fiscal year, which ends in late January, is estimated at $578.2 million.