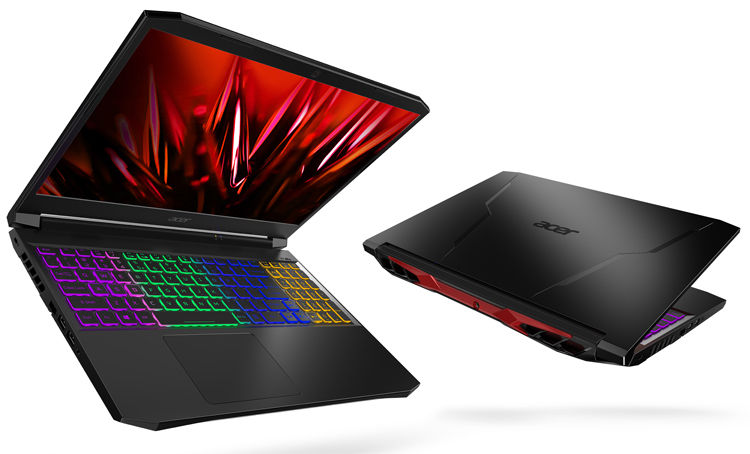 Nitro 5 gaming laptops were unveiled by Acer at CES 2021, which is taking place online this year due to the pandemic. Buyers can choose between versions on different hardware platforms with different screen sizes.
In particular, laptops with eleventh-generation Intel Core processors and AMD Ryzen 9 5900HX have been announced. The DDR4 RAM capacity is up to 32GB in both cases. Two M.2 PCIe or SATA SSDs can be installed.
The screen size may be 15.6 or 17.3 inches diagonally. In the case of Intel versions, the refresh rate is 144Hz, response time & ; 3ms. Customers choosing AMD platform models will be offered with 165Hz QHD display (2560 × 1440 dots) and 360Hz Full HD display (1920 × 1080 pixels). The maximum configuration calls for an NVIDIA GeForce RTX 3080 graphics accelerator.
Two fans, Acer CoolBoost technology and four vents provide Nitro 5 with efficient cooling. The CoolBoost feature has the ability to ramp up fan speed for optimal system performance.
Other features include a Wi-Fi 6 wireless adapter, an RGB-backlit keyboard and a high-performance audio system. The AMD platform version includes Killer E2600 network adapter. The novelties will go on sale in Russia in the second quarter. So far the prices for AMD models & ; from 99 9990 roubles;