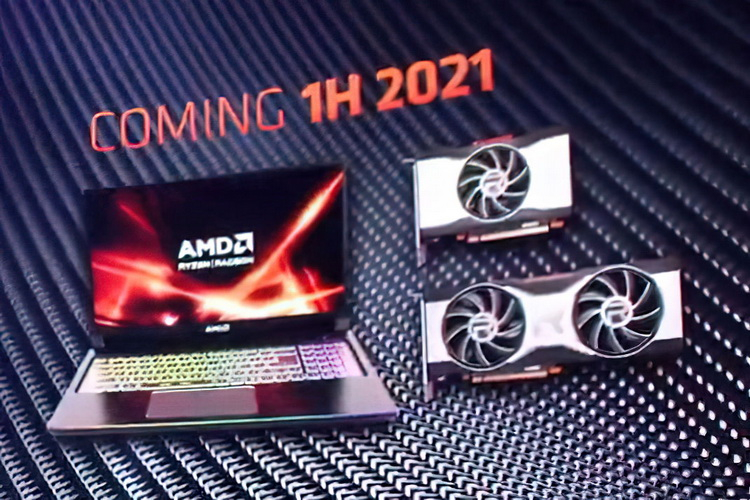 In the presentation AMD showed the reference design of low-end Radeon RX 6000 desktop graphics accelerators, based on RDNA2 architecture. Unfortunately, the company didn't go into details about these upcoming products, but announced that the graphics cards will be available in the first half of 2021.
It was expected, that the manufacturer will tell about low-end Radeon RX 6000 models in today's broadcast, but unfortunately AMD did not dwell on this point. Instead, during the broadcast the company's CEO Lisa Su showed a promotional slide showing two junior Radeon RX 6000 models in a reference design.
AMD is on track to launch the first notebooks with #RDNA2 in the first half of 2021, and you'll see mainstream RDNA 2 desktop graphics card designs in the first half of the year as well. #CES2021 pic.twitter.com/EW2fBpSFDq & ; Radeon RX (@Radeon) January 12, 2021
The company did not specify the names of future new products. Probably one of them is Radeon RX 6700. Judging by the slide, the reference variant of this video card will get a cooling system with two fans. The cards of the lower models will be equipped with even simpler cooling system with one fan. According to rumors, Radeon RX 6700 will be based on Navi 22 graphics chip, while the lower-end models (with one fan in the CO) & ; on Navi 23. According to the same reports, the Radeon RX 6700 should be available around March.