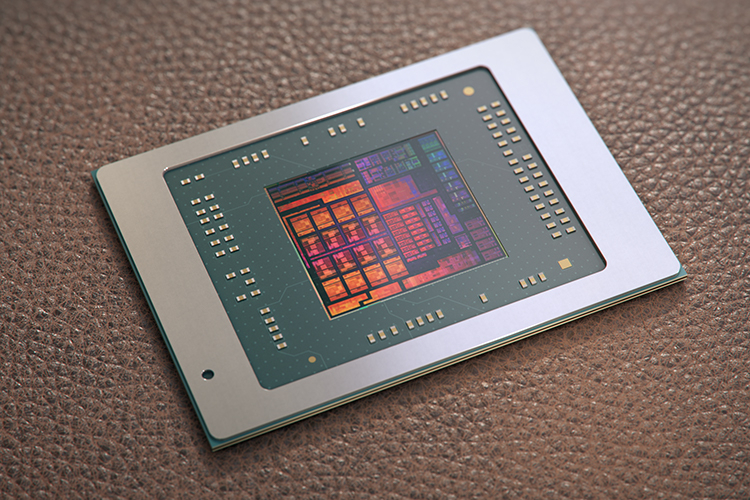 AMD today lifted a ban on publishing details related to the Zen 3 architecture, which is the basis of the Cezanne range of Ryzen 5000 mobile processors. At the disposal of resource VideoCardz were promotional images and graphics, describing the features of new chips.
AMD announced that the production of new mobile chips based on Zen 3 architecture, it has started just a few months after introducing mobile processors on the Zen 2 architecture. The new Cezanne APU and the previous Renoir APU have a lot in common, with Zen 3 computing cores being the main focus of the upgrade;
The manufacturer claims "historic increases in single-core performance" in the new Cezanne chips. The new flagship mobile Ryzen 9 5980HX has a 23% single-core performance advantage over the previous generation Ryzen 9 4900H flagship, as well as a 19% single-core performance advantage over the Intel Core i9-10980HK competitor Ryzen 9 5900HX. The company helped to achieve these results by optimizing Zen 3 architecture, as well as a noticeable increase in the chip's clock speeds relative to the previous generation of Renoir processors. AMD points out that chip area of Cezanne hybrid processors has increased by 15% over its predecessors to 180 mm2. The fresh APUs are based on 10.78 billion transistors, which is 10 percent more than the previous generation chips. The Cezanne chipsets use a single eight-core CCX (Core Complex). In addition, the new chips have doubled the amount of Level 3 cache memory. This increased to 16 MB, and now is equally distributed to all CPU cores. Additionally AMD works on memory controller, providing it with LPDDR4X support with up to 32 GB capacity and dual channel mode support. Graphics core remains the same old one - it is the same 7nm Vega with eight compute units (CU, Compute Units) that was used in Renoir mobile processors (Ryzen 4000). The increase in graphics performance in this case will be mainly due to the increased limiting frequency of the graphics core, which now stands at 2.1GHz. The company has also worked on the power saving capabilities. Voltages are now managed separately for each core to reduce the overall power consumption of the entire processor. This optimization results in two additional hours of battery life for the new Ryzen 5000 mobile system. New notebooks based on the latest AMD mobile processors will be available from major manufacturers in February 2021. Some laptop models with Ryzen 5000H and 5000U series chips are already available for pre-order.