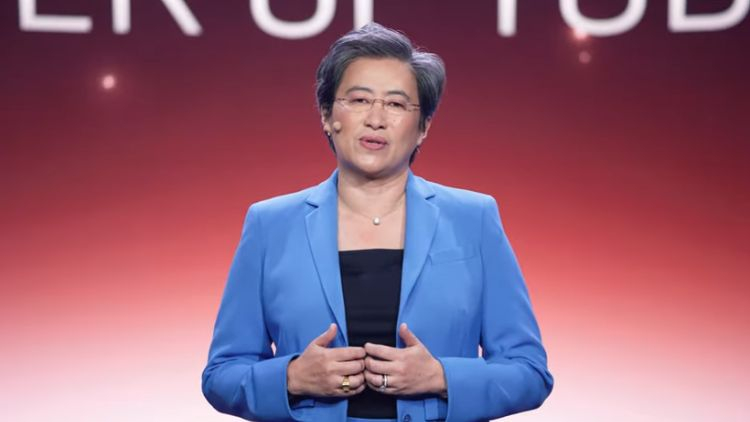 Modern AMD processors in server and desktop segments offer no more than 64 cores, and with the new generation EPYC the situation will not change. This does not stop the head of the company to say that AMD processors will have more than 64 cores in the future, although she is not in a hurry to be frank about specific plans in this area.
Image source: AMD, YouTube
Interview with Lisa Su published by Tom's Hardware and AnandTech in varying degrees, allows to understand that AMD specialists focused on performance enhancement in single-threaded applications, delay reduction and overall system performance improvement during development of 7nm processor generations Zen 2 and Zen 3. The average performance increase was more than twenty percent, while maintaining the same number of cores. As the head of AMD explains, this does not mean that 64 cores is any limit to performance gains. According to her, AMD's processors will have more cores in the future, but the entire system has to scale proportionally so that performance increases evenly. During the interview, Lisa Su also touched on the just introduced Ryzen 5000 mobile processors with Zen 3 architecture. They can be seen combining an advanced compute core architecture with more mature Vega generation graphics. According to AMD's head, the graphics with RDNA architecture these hybrid processors didn't have time to try on due to a tight schedule in preparation for the announcement & ; the Cezanne family was due to debut in the first quarter. AMD's limited engineering resources have nothing to do with such a combination of functional units. We know from unofficial sources that AMD hybrid processors will get RDNA graphics later.