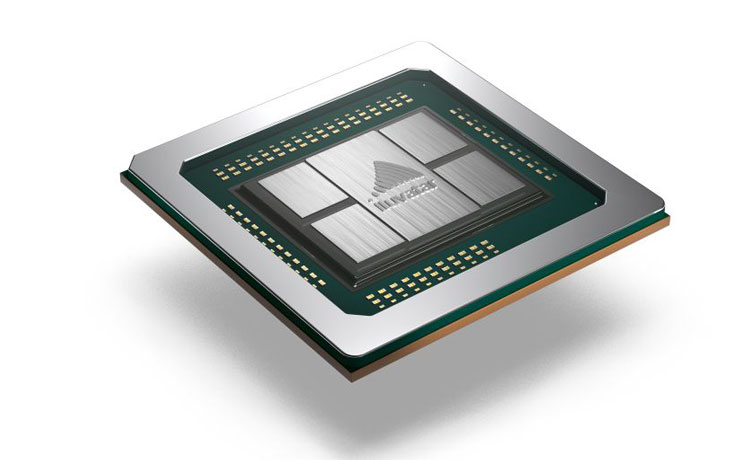 The GPU market is getting crowded. We are not talking about graphics cards for PC yet, although the Chinese have already made a bid to squeeze NVIDIA and AMD GPUs out of the entry-level segment. Attempts have been made on the data centre accelerator market, where NVIDIA and AMD GPUs have been successfully present for a long time. Chinese company unexpectedly presented GPGPU of its own design, built on the most advanced 7nm processor.
GPGPU Big Island (BI). Image source: Tianshu Zhixin
The Big Island (BI) general purpose graphics processing unit (GPGPU) is reportedly developed by Shanghai Tianshu Zhixin Semiconductor Co., Ltd. The project was launched in 2018 and relies solely on the original graphics architecture. The chip is apparently manufactured by TSMC, as the solution uses the 2.5D CoWoS packaging practiced by this Taiwanese contract manufacturer. The GPGPU Big Island digital design was ready in May last year. In silicon, the solution with 24 billion transistors appeared in December and has been comprehensively tested ever since. The company does not disclose all the specifications of the new product, but claims, for example, that for FP16 operations Big Island achieves a performance of 147 TFLOPS. By comparison, under similar conditions, the NVIDIA A100 GPU achieves 77.97 TFLOPS and the AMD Instinct MI100 & ; 184.6 TFLOPS. In addition to FP16 operations, the Big Island GPGPU supports a host of other compute formats, including FP32, BF16, INT32, INT16 and INT8. Thereby, the Chinese novelty for data centres can offer a very attractive performance/cost ratio. First of all, as we can see from the list of supported formats, we are talking about machine learning (training) and tasks related to artificial intelligence. It looks like «Skynet» will have Chinese as its native language.