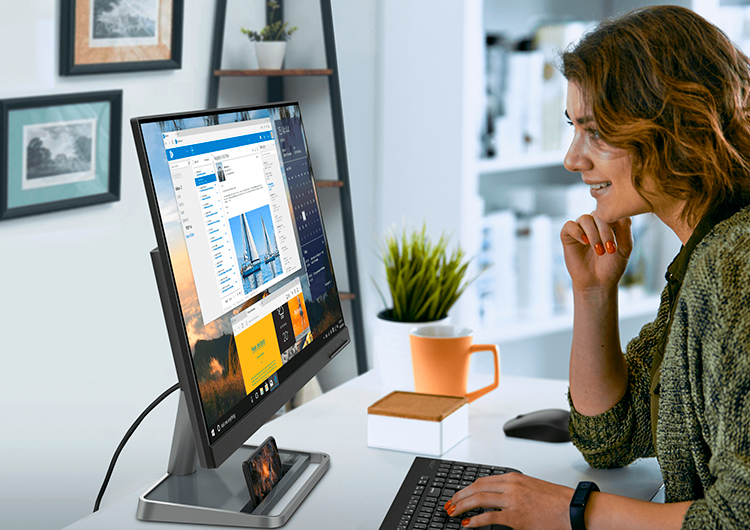 Along with computers, Lenovo has introduced two new monitors: Lenovo L24i-30 and Lenovo L27e-30 with high-quality Full HD IPS matrixes. Both monitors feature anti-reflective coating and AMD FreeSync technology.
Image source: Lenovo
The Lenovo L24i-30 has a 23.8-inch diagonal and an IPS matrix with Full HD resolution (1920 × 1080 pixels). The Lenovo L27i-30 differs only in diagonal size, which is 27 inches. Remarkably, both monitors have an anti-reflective coating certified by the independent auditing organisation TUV Rheinland. This means that the monitor complies with all relevant safety requirements and doesn't place unnecessary strain on your eyes, allowing you to spend long hours with the monitor. It also features AMD FreeSync technology which minimizes graphics card artefacts to almost zero. At the same time, the refresh rate of the display is 75Hz. Connection is via HDMI connector. On the monitor stand, there is an area to rest a smartphone on. Both monitors will be available from March 2021. The Lenovo L24i-30 will cost $159 and the Lenovo L27e-30 $189.