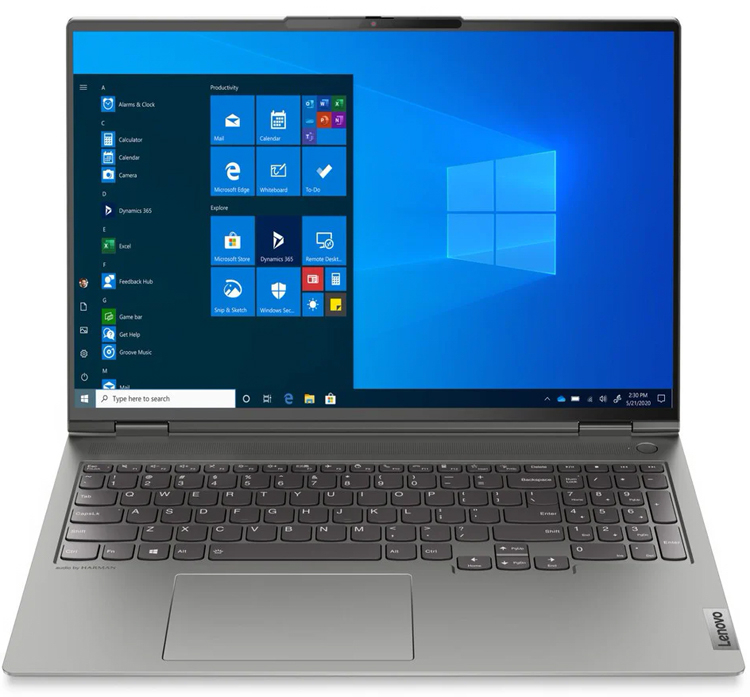 By the end of this quarter, Lenovo will start selling ThinkBook 14p and ThinkBook 16p laptops designed primarily for corporate users. The new products are being unveiled at the Consumer Electronics Show CES 2021.
The notebooks are equipped with a display size of 14 and 16 inches diagonally, respectively. In the first case, the resolution can reach 2880 × 2160 pixels (2.8K), in the second & ; 2560 × 1600 pixels (2.5K).
The laptops are based on the AMD hardware platform: the maximum configuration includes the Ryzen 9 5000 processor. The ThinkBook 14p has an integrated Radeon graphics accelerator, while the ThinkBook 16p can be equipped with an NVIDIA GeForce RTX discrete graphics card.
Allows up to 32GB of DDR4 memory and an M.2 PCIe SSD with up to 1TB capacity. Other features include Wi-Fi 6 and Bluetooth 5 wireless adapters, a fingerprint scanner, USB Type-C 3.2 and USB Type-A 3.2 ports.
The younger of the two new products measures 312 × 216 × 16.9mm and weighs & ;1.4kg. The older one measures 354.6 × 252 × 19.9 mm and weighs 2 kg. The operating system used is Windows 10 Home or Windows 10 Pro. Price & ;starting from $849 and $1299 respectively;