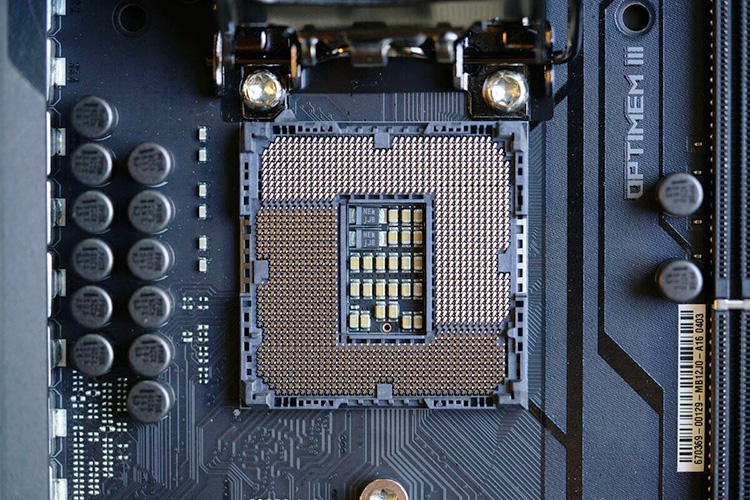 Last year almost 175,000 people attended CES to see the latest and greatest gadgets. Apparently, that's not going to happen now. CES has become a virtual exhibition in 2021, but we are sure to see plenty of new gaming hardware announcements from Intel, AMD, NVIDIA, HP, Dell, ASUS, MSI and other manufacturers from January 11 to 14. So what's the schedule for the broadcasts?
Intel On January 12, Gregory Bryant, Intel's Head of Client Solutions Group, will present a talk entitled «Do more with the power of computers» at 0:00, Moscow time. The broadcast will be available on the Intel news page. Given the title, we can expect to see details about Evo's high-end notebook programme and perhaps see the 11th generation Tiger Lake 8-core processor promised back last fall (today, mobile Tiger Lake only includes four cores). The company should also update Intel's H-series gaming notebook solutions (10th generation Comet Lake H processors were released last April) & ; we'll probably hear details on that.
The most anticipated announcement & ; the new 14nm 11th generation Intel Core desktop processors, codenamed Rocket Lake. Intel has already said these processors will launch in the first quarter and will offer a double-digit increase in instructions executed per clock, PCIe 4.0 support, new Cypress Cove core architecture, and Intel Xe graphics. The processors themselves are expected to hit the market in March, but Z590-based boards will be unveiled at CES. AMD AMD has regained its crown as the leader in the desktop sector with the release of the excellent Ryzen 5000 desktop processors. They were released in the fall, and now at CES 2021 is expected to announce notebook solutions based on the same 7nm Zen 3 architecture & ; they will be the successor to the highly successful mobile Ryzen 4000 series. The Ryzen 5000 family is rumored to include the latest Cezanne hybrid CPUs with Zen 3 cores as well as the older Zen 2 based Lucienne CPUs. All will be complemented by Navi graphics. AMD CEO Lisa Su will give a presentation on January 12 at 19:00 (MSC). It will be available on the AMD website.
Let's also hope that AMD will unveil new graphics card products as well. The company recently launched its flagship Radeon RX 6800 and Radeon RX 6900 series. Perhaps we'll hear about more affordable or mobile RDNA 2-based graphics cards, although the current shortage makes an announcement unlikely. But maybe we'll hear some details about new graphics technologies like FidelityFX Super Resolution & ; AMD's own open source counterpart to NVIDIA's DLSS. NVIDIA NVIDIA will hold its own event in conjunction with CES called GeForce RTX: Game On. It will be broadcast on January 12 at 8 p.m. (MSC), immediately following AMD's event. Based on the name and the teaser, expect to see RTX 30 mobile graphics, GeForce RTX 3060, GeForce technologies for the Outriders shooter, and Resizable BAR (Base Address Registers) resizing technology that has been in the PCI Express interface specification since v2.0. This technology is at the core of AMD Smart Access Memory (SAM). NVIDIA's presentation will be broadcast on the official website.
pic.twitter.com/AHn0BWTYBh & ; NVIDIA GeForce (@NVIDIAGeForce) January 9, 2021
Laptops, Desktops Components Of course, all of these new chips will be used in a slew of new notebooks and desktops, as well as versions of new graphics cards and motherboards from third-party manufacturers.
Acer's recently announced Predator XB273U NX monitor combines 1440p resolution with the highest 265Hz refresh rate and NVIDIA Reflex latency minimisation technology. We've already seen a few announcements ahead of the show this week. The same Acer announced three gaming monitors; introduced new Chromebooks; and laptops. Other announcements are expected at the Acer event «Technologies that connect» along with a virtual showroom of new products that anyone can visit. ASUS promises a broadcast «For Those Who Dare» with demonstrations of new ROG series products for enthusiasts at 9pm on January 12; and a more general event «To Be Ahead» will take place at 8pm on January 13.
The company has even created a ROG Citadel XV app on Steam, which will launch at the same time as the second broadcast. It will be a laquo;completely new interactive experience that will allow everyone to get a closer look at the latest productsraquo;.
Razer Store Live will be broadcast at 9pm on January 12 ; it will be a live broadcast with product announcements, prizes and promotions. MSI plans to premiere laquo;Future Technologyraquo; at 10 p.m. on Jan. 13, and shortly before that, a laptop-focused event called MSIology: The Ultimate Shockwave will take place at 7 p.m. the same day. The Consumer Technology Association has announced the award winners for innovation even before the show begins. Among them ; hardware from HP, Dell and Lenovo, so announcements from these companies are expected during the show as well. We also expect to see new products with new CPUs, video chips chipsets from Alienware, LG, Gigabyte, EVGA, Samsung, and possibly system integrators like Falcon Northwest and Origin PC. In addition to updated computers and fresh computer components, we should also expect new peripherals. CES 2021 usually showcases new monitors, routers, and the Wi-Fi Alliance began certifying Wi-Fi 6E devices yesterday. So at CES 2021 we may well see announcements of the first Wi-Fi 6E routers. Many of the announcements will be about smart home technology. And we will definitely see Samsung's new flagship Galaxy S21 handsets.