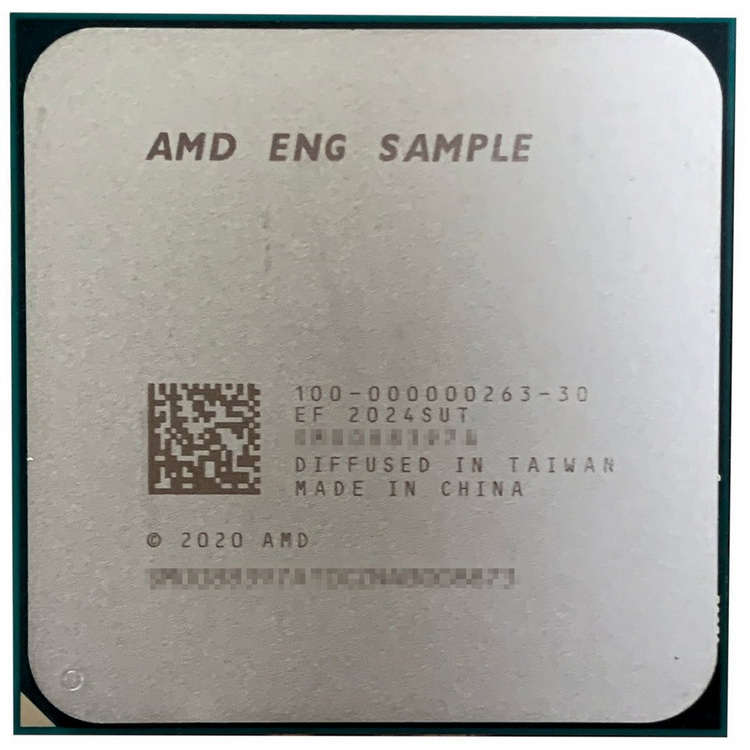 One of the users of Chinese forum Chiphell shared CPU-Z screenshot which confirms AMD plans to release AMD Ryzen PRO 5000G (Cezanne) series hybrid desktop processors for Socket AM4 socket. According to VideoCardz resource, this picture may indicate AMD Ryzen 7 PRO 5750G model specifications.
According to Chinese enthusiast, who provided the screenshot, AMD is not likely to release Ryzen PRO 5000G processors to official retailers. Instead, these processors will be intended exclusively for computer manufacturers (OEM) and system integrators.Recall that the manufacturer did the same with the previous generation of Ryzen 4000G (Renoir) series chips, which did not prevent them from appearing in retail stores. The illuminated sample of Ryzen PRO 5000G series has 8 cores and 16 virtual threads. The configuration of cores implies that we are looking at the Ryzen 7 PRO 5750G, as the younger Ryzen 5 PRO 5650G should offer 6 cores and 12 virtual threads.
The processor is not compatible with PCI Gen 4.0 interface and is equipped with Radeon graphics core, but Vega generation, not Navi, as many would like. Against the background of full desktop chips Ryzen 5000 series (Vermeer) hybrid chip has a smaller amount of Level 3 cache memory. However, this information is not new, because there are already on sale laptops based on mobile Ryzen 5000 (Cezanne) chips, which are based on the same crystals. Image source also reported that the latest version of the BIOS for ASUS Crosshair VIII motherboard does not have full support for this chip. It requires a firmware version based on newer AGESA 1.2.0.0 microcode. The Infinity Fabric Bus (FCLK) frequency of this sample is 2300 MHz, but some engineering samples of Ryzen 5000G hybrid processors have FCLK frequency up to 2500 MHz, which allows for DDR4 memory with effective frequency up to 5000 MHz. As for the clock speed range, the source says the processor can automatically overclock up to 4.05 GHz on all cores, but the owner was able to manually overclock it to 4.75 GHz. It is also noted that the chip comes with the same cooler as the Ryzen 7 5800X processor.