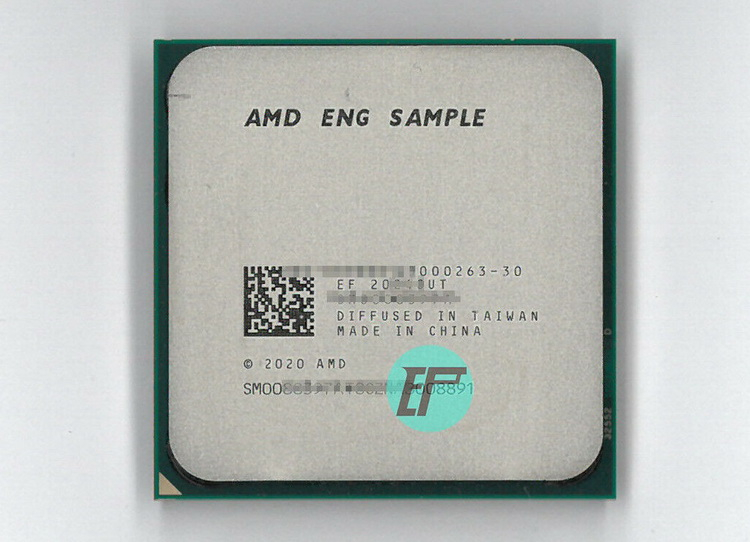 AMD has yet to officially confirm its intentions to release Ryzen 5000G (Cezanne) series hybrid desktop processors, but engineering samples of these chips are already available for purchase on the eBay marketplace. A seller from Hong Kong under the pseudonym hugohk is offering the Ryzen 7 5700G model for $499.
The processor uses the marking 100-000000263-30. An engineering sample Ryzen 7 5700G with the same model number made headlines a month earlier. The chip is based on Zen 3 architecture and belongs to the Cezanne family, which last January introduced the Ryzen 5000U and Ryzen 5000H series mobile processors. The desktop Ryzen 7 5700G uses 8 physical cores and 16 virtual threads and has a clock speed of up to 4.45 GHz.
Initially, the seller indicated that the APU contained Radeon Vega integrated graphics, but since there was no driver for it, he recommended to use the processor only as part of a system with a discrete graphics gas pedal. He later added that a driver was available and he was ready to provide it to the customer. In addition, he recommended to use AMD X570 and B550 chipset-based motherboards for the chip. Older X470 and B450 chipsets will not work with it & ; you have to wait for the BIOS update.
The vendor has published screenshots of the CPU-Z program, which apparently we have already seen in early January. According to the seller, the screenshots were provided by its customers, which may indicate that all the engineering samples of Ryzen 5000G processors are distributed from the same source. According to the CPU-Z test, the Ryzen 7 5700G engineering sample is 20% and 16% faster than the Ryzen 7 3700X based on the Zen 2 architecture.