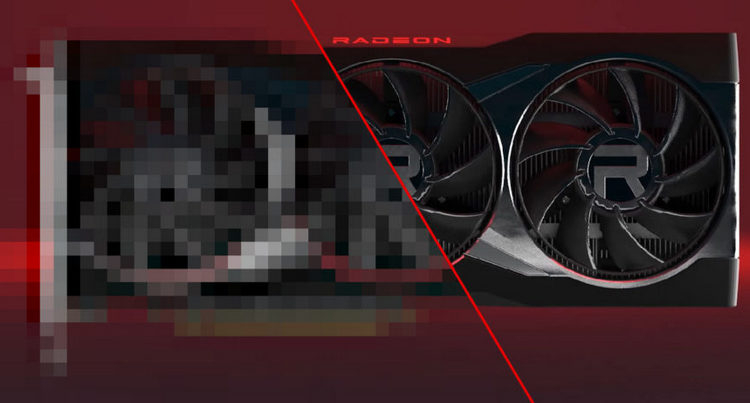 Gradually more and more details about its AI-based intelligent smoothing technology FidelityFX are being revealed. Some of them were revealed by AMD itself during yesterday's Radeon RX 6700 XT announcement, and some were shared by third-party sources.
AMD didn't go into detail about FidelityFX yesterday, but did talk about its improved Radeon Boost technology, which increases frame rate by dynamically reducing resolution. Combined with the upcoming FidelityFX Super Resolution feature, this is expected to achieve high performance with minimal loss of original image quality.
AMD product series with RDNA 2 architecture
NVIDIA's Deep Learning Super Sampling (DLSS) feature, similar to FidelityFX, is already giving a clear advantage to Ampere and Turing GPUs. But the road to success has not been easy. First-generation DLSS required custom optimizations for gamers and caused noticeable loss of detail and blurred images. It wasn't until the release of DLSS 2.0 that it became an important competitive advantage for NVIDIA. The importance of AI-powered supersampling is growing as the list of games that support resource-intensive realistic lighting expands. Some games could not achieve acceptable frame rates with ray tracing at all without DLSS.
Super Resolution as part of AMD's FidelityFX suite of visual enhancement technologies
While AMD hasn't confirmed when its FidelityFX Super Resolution will be available, the host of YouTube channel Linus Tech Tips has voiced more information about it. Linus Sebastian claims AMD will launch the technology for all RDNA architecture platforms at once. He states that the company aims to make the technology cross-platform. That is, it will run simultaneously on Radeon RX graphics cards and game consoles Xbox Series X and PlayStation 5. It's unclear where this information came from - perhaps the information was voiced confidentially at a pre-event briefing.
"Apparently, instead of rushing to release [FidelityFX Super Resolution] on just one new high-end card, they want it to be cross-platform in every sense of the word. So, in fact, they want the technology to work on all of their GPUs, including those inside consoles, before they pull the trigger. It would be nice if it were ready by the time the graphics cards are released, but as we've seen with NVIDIA's DLSS 1.0 versus DLSS 2.0, that scenario might even be for the best," Linus Sebastian reported. AMD's AI anti-aliasing implementation is supposedly based on the DirectML API, part of the Windows Machine Learning library. It can be used not only on PCs, but can also be easily ported to Xbox. However, it's unclear how FidelityFX Super Resolution will be implemented on the PlayStation 5. Fortunately for AMD, both consoles use RDNA-based GPUs, and for gamers, this could mean that the technology will indeed be polished to run on all devices. Although FidelityFX Super Resolution using API DirectML should work on any gas pedal, including NVIDIA GeForce graphics cards, the maximum impact will be seen in Radeon graphics cards. And the latest Radeon RX 6000 can provide the best results due to the high-speed 128 MB Infinity Cache buffer. Algorithms based on machine learning usually require high memory bandwidth, and that is what this cache is designed for.