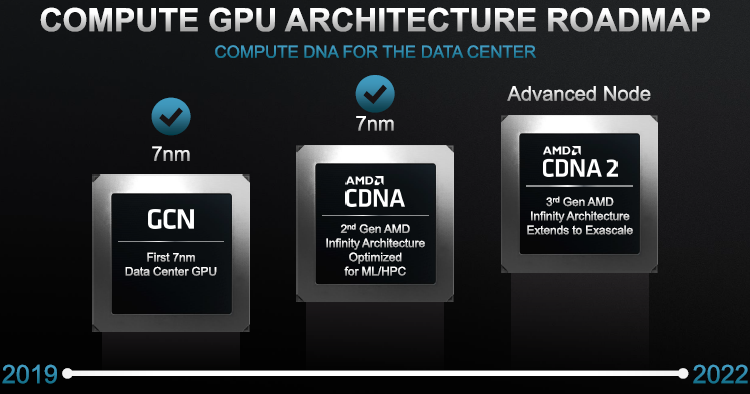 TSMC already offers services for the production of mobile processors using 6-nm technology. In any case, MediaTek's 6nm processors in off-the-shelf smartphones will hit the market this spring. Now AMD has turned its attention to this process technology, albeit so far in the comments of the management at one of the industry events.
Image source: AMD
The existence of the 6nm process in his speech at the virtual conference Morgan Stanley mentioned AMD CTO Mark Papermaster (Mark Papermaster). According to him, the 7nm technology has not yet reached its full potential, it has a derivative form in the form of 6nm technology. Directly to work with TSMC to master the 7-nm technology AMD began more than five years ago, and the corresponding technological process should demonstrate a long life cycle. In its framework AMD managed to double the number of processor cores without changing their heat pack. TSMC 6nm process implies increasing the number of chip layers manufactured by ultra-hard ultraviolet lithography (EUV) from four to five. That increases the on-chip transistor density by 18 % compared with the 7-nm technology, but also allows developers to easily migrate their designs from the 7- to the 6-nm process.
Image source: AMD
NVIDIA and Intel have yet to officially confirm their interest in using TSMC's 6nm process, and AMD's CTO spoke publicly about this lithography step for the first time this week. It may well be that the company will entrust TSMC to release on 6nm technology of its graphics processors of RDNA 3 and CDNA 2 generation, because in the presentations of AMD them yet no specific process technology & ; only indicated that it is more advanced compared to 7nm. As Mark Papermaster pointed out, AMD products can not master advanced lithographic technology immediately after the mobile processors for smartphones, it takes a certain time to lquo;maturity» process technology. On the other hand, AMD does not hide the fact that EPYC server processors of the Genoa family with Zen 4 architecture will be released on 5-nm technology only in 2022. Thus, the company's 6-nm products have a chance to appear either at the end of this year or early next year.