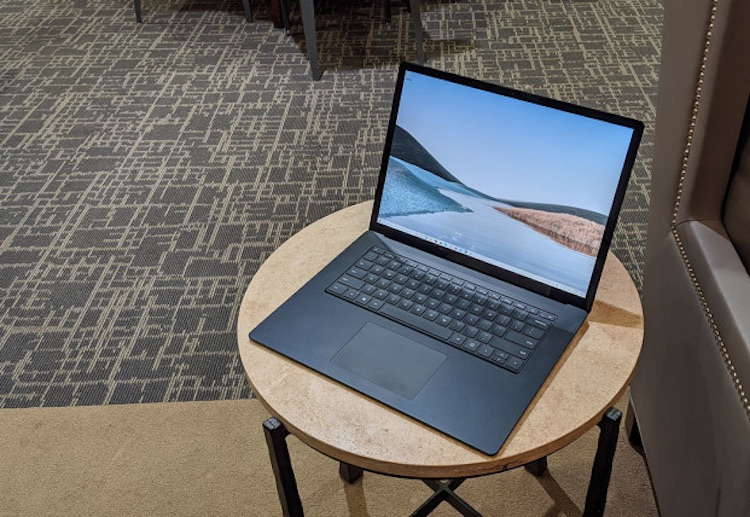 Rumors about the upcoming Microsoft Surface Laptop 4 have not stopped for some time. They are expected to go on sale in April, and, accordingly, the presentation of the new products will take place in the very near future. Now information from retailers has appeared on the web, shedding light on the models of processors that will be used in Surface Laptop 4.
neowin.net.
According to these data, Intel versions of the laptop, not surprisingly, will be based on processors Core i5-1145G7 and Core i7-1185G7 generation Tiger Lake. And as for the models with AMD chips, it seems that users will have to settle for the previous generation processors. It is reported that Sarface Laptop 4 will be able to offer Ryzen 4000 processors, based on the architecture Zen 2, while on the market are already available laptops with Ryzen 5000 chips, based on the architecture Zen 3; It is assumed that, as in the case of Surface Laptop 3, AMD will give Microsoft exclusive versions of its chips for the new laptops, which will receive the prefix Microsoft Surface Edition to the name. Ryzen 5 4680U and Ryzen 7 4980U will reportedly be available to choose from.
neowin.net.
Another interesting point is that the maximum bundles of Surface Laptop on Intel will include 32GB of RAM and 1TB of storage, while the AMD versions will have up to 16GB of RAM and a maximum SSD capacity of 512GB. As for the design, Surface Laptop 4 is expected to retain the look of the previous model. However, it is now rumored that users will have 13-inch models based on AMD processors. In the case of Surface Laptop 3, only the 15-inch model is available to customers who want to buy a version with Ryzen.