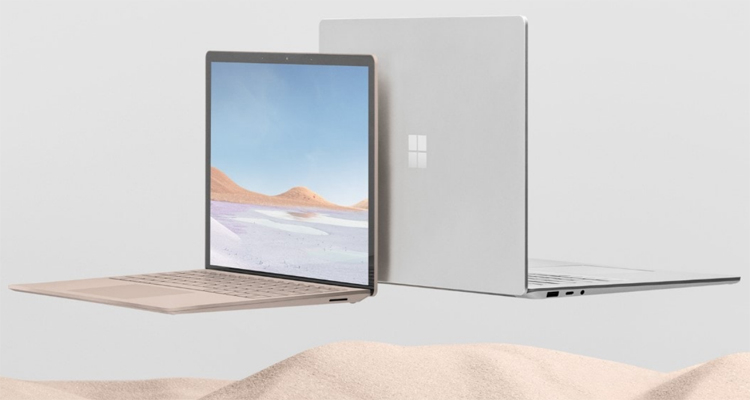 Microsoft has found a new generation notebook in the popular benchmark GeekBench: We're talking about Surface Laptop 4, the official presentation of which is expected next month.
The laptop will be released in modifications with a display size of 13,5 and 15 inches diagonally. At the same time, each of the versions will be available with AMD and Intel processors: both variants have been tested in GeekBench. In particular, the Intel version carries on board the Core i5-1135G7 processor generation Tiger Lake. This chip contains four processing cores (eight instruction threads) with clock speeds up to 4.2 GHz. There is an Intel Iris Xe graphics gas pedal. The amount of RAM is 8 GB.
The tested variant on the AMD platform is equipped with the Ryzen 5 3580U Microsoft Surface Edition processor. This chip has four cores (eight threads), which can reach a frequency of 3.7 GHz. However, the GeekBench data indicates that the number of cores is six. Most likely, the test misidentified the name of the processor, because AMD already has Ryzen 5000-series mobile chips, where Ryzen 5 models have six cores. And it is unlikely that Microsoft will release a laptop on the outdated Ryzen 3000-series chip.
It is assumed that the Surface Laptop 4 will be identical in appearance to the Surface Laptop 3, which is shown in the first image. Handheld computers of the new generation, of course, will come with the operating system Windows 10;