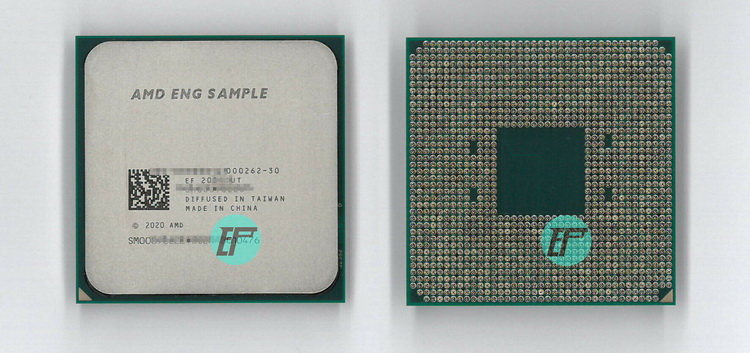 An AMD Ryzen 3 5300G quad-core hybrid processor based on the Zen 3 architecture has appeared on the eBay marketplace. The chip belongs to the desktop part of the Cezanne family, which AMD hasn't even officially introduced yet. Despite this fact, some sellers are already selling engineering samples of processors of this family. Earlier, for example, the same seller offered an eight-core Ryzen 7 5700G model;
Engineering sample Ryzen 3 5300G with identifier 100-000000262-30_Y has a base frequency of 3.5 GHz. The source of supply for the chip is unknown, but AMD and Intel routinely provide engineering samples to motherboard manufacturers as well as system integrators well in advance of the official release of the new processor series. The seller has priced the «engineer» at $177.
The product description initially stated that support for the processor was very limited, as many motherboards could not yet work with the Cezanne hybrid APU. He later added that the problem was the integrated graphics core, for which there was no proper driver, but one of the «indifferent fans» provided a beta driver. It is also offered along with the processor. In its current state, the AMD Ryzen 3 5300G engineering sample scores 570 points in the CPU-Z single-core test and 3003 points in the multi-core test. The vendor also provided test results for the chip in the Cinebench R15 and Cinebench R20 tests, but only in multicore mode. It scored 2,068 points in the former and 2,685 points in the latter & ; respectively.
He also posted a video showing the Ryzen 3 5300G engineering sample in use:
The previous series of hybrid processors on the Zen 2 (Renoir) architecture were distributed exclusively through OEMs of off-the-shelf systems. However, in some markets the chips still appeared as a separate product, albeit unofficially.