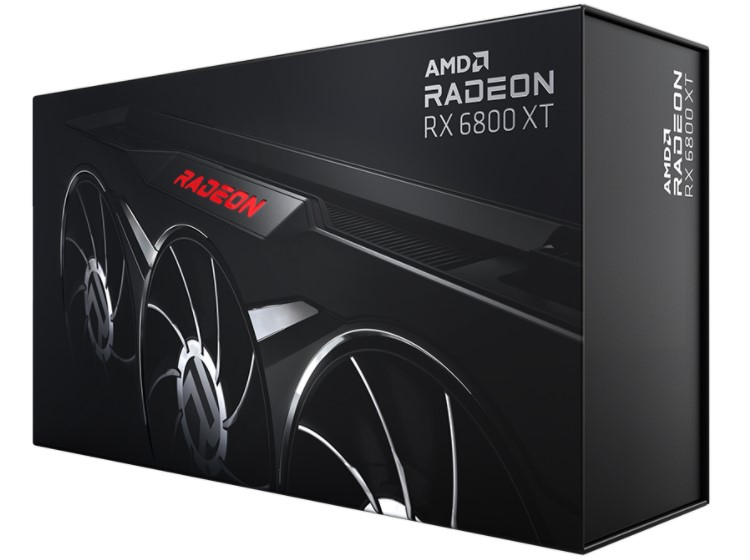 AMD, as expected, today released Radeon RX 6800 XT Midnight Black & ; a new graphics card based on Navi 2x graphics processor with RDNA 2 architecture. Novelty is a special version of Radeon RX 6800 XT, and differs from her appearance & ; it is completely in black color, instead of silver-black coloration of the original model.
Radeon RX 6800 XT Midnight Black graphic card is now available exclusively at AMD's brand store at amd.com. Surprisingly, the novelty turned out to be priced at the same amount as the original model & ; its recommended price in the U.S. was $649.
Previously, it was reported that the Radeon RX 6800 XT Midnight Black will be a limited edition. By the time this news was written all of the video card's stock had of course been sold out. Whether AMD plans to release new batches & ; is unknown. Recall that both the usual Radeon RX 6800 XT and the new Radeon RX 6800 XT Midnight Black are based on the Navi 21 XT GPU. It has 4608 stream processors. The base clock speed is 1825 MHz, the average gaming frequency is declared at 2015 MHz, and the maximum Boost frequency is 2250 MHz. The graphics card is equipped with 16 GB of GDDR6 memory with an effective frequency of 16 GHz.