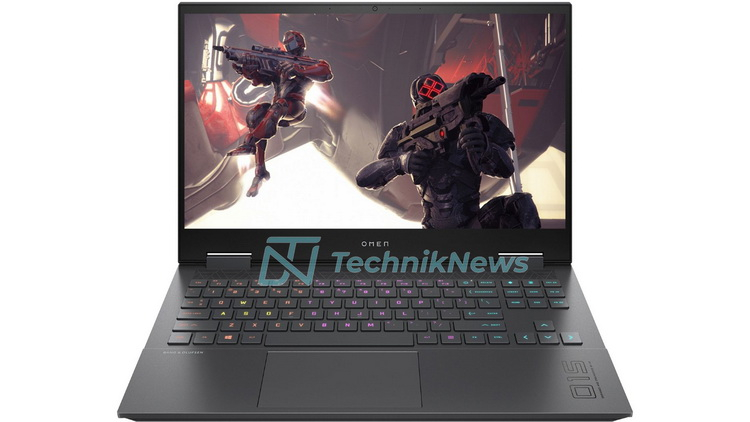 HP is preparing to release an updated model of the Omen 15 gaming laptop. Externally, the novelty is completely identical to the 2020 model. The main changes are in the inner workings of the portable gaming system.
Last year's model was quite important for the market gaming laptops at least in terms of variety. It was one of the few which offered a choice of several AMD Ryzen 4000 processors at the time when most manufacturers were only equipping their laptops with Intel processors. The updated HP Omen 15 2021 will also be able to offer Ryzen processors, but already the 5000 series, up to the eight-core Ryzen 7 5800H. It is very likely that the Intel Core 11th generation processors will also be available;
Last year's Ryzen-powered version of the notebook could be equipped with a GeForce RTX 2060 graphics subsystem. The Intel processor-based version was ready to offer a more productive solution in the form of the GeForce RTX 2070. The updated laptop model will get GeForce RTX 3060 with 6 GB of video memory. By the way, earlier HP released a kind of transitional model based on 10th generation Intel Core processors, offering GeForce RTX 3070 graphics.
It's also reported that the HP Omen 15 version 2021 will get 16GB of DDR4-3200MHz RAM and a 512GB NVMe SSD with PCIe 3.0 bus support. In the laptop segment, only Intel Tiger Lake-H-based models currently support PCIe 4.0. And this state of affairs will remain at least until the release of new AMD mobile chips, codenamed Rembrandt.
About the announcement date and the estimated cost of new items nothing is reported. It is very likely that the manufacturer will announce the laptop closer to the release of high-performance processors Tiger Lake-H, which, recall, Intel has promised to release in the second quarter of this year.