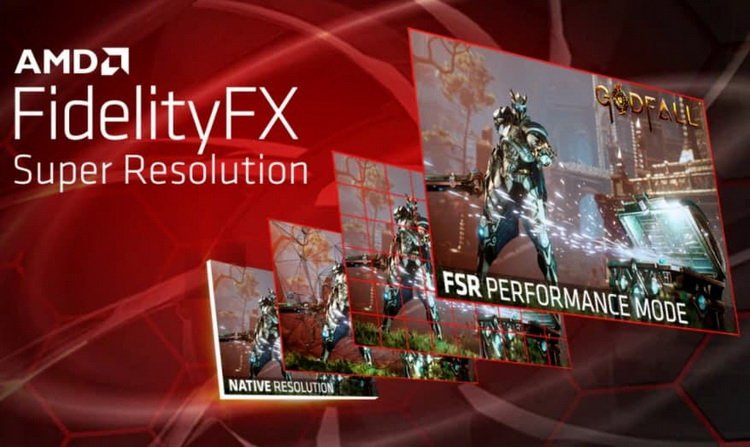 FidelityFX Super Resolution (FSR) smart scaling technology is able to work really effectively not only with AMD graphics cards, but also with graphics processors from other vendors. First tests of new technology on Intel embedded GPU appeared on Twitter.
To simplify, FSR lowers the rendering resolution, thereby allowing the GPU to provide a higher frame rate, and then uses special algorithms to restore the picture to a higher resolution with minimal loss in quality. AMD initially said that they would make the technology open and would be able to use it on any GPU, be it their own Radeon graphics cards or competitors' solutions represented by NVIDIA and Intel.
Fantastic! FSR runs on the Xe iGPU of the 11900K. It's a very demanding scene. 1080p with low settings. Don't let us talk about the image quality. 😄 pic.twitter.com/XciaWOvZ9H & ; CapFrameX (@CapFrameX) June 22, 2021
The official CapFrameX game monitoring utility account compared the performance of the Intel UHD Graphics 750 GPU in the Core i9-11900K game Terminator: Resistance with and without activated FSR. This game was one of the first to receive FSR support. The test was conducted at low graphics quality settings at Full HD resolution.
As a result, thanks to FidelityFX Super Resolution average frame rate went up from 26.3 to 40.6 FPS. The increase was almost 55%, which is very impressive. Frequency drops also decreased, although not that much. However, at the same time it was noted that AMD FSR technology quite noticeably reduces image quality. Read more about it in our review.