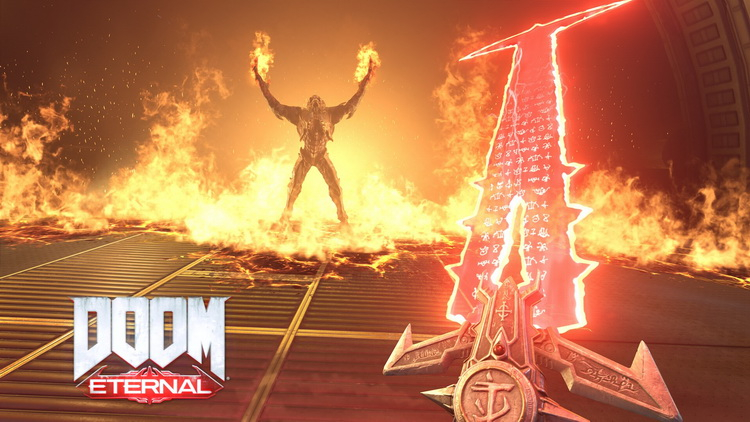 AMD has released an update to its Radeon Software Adrenalin 21.6.2 driver package for Windows 10. The new version includes support for a patch for DOOM Eternal that enables Vulkan Ray Tracing technology.
It should be recalled that a week earlier, NVIDIA also released a new graphics driver package containing support for this update for DOOM Eternal. AMD also fixed a number of bugs in the Radeon Software Adrenalin 21.6.2 driver version. For example, an issue with graphical artifacts that could be seen on some Radeon RX 6000 graphics cards in MechWarrior 5: Mercenaries when using DirectX 11 has been fixed. A bug 184 that could appear on Windows 7 PCs after running AMD Radeon's automatic graphics driver detection and installation program has been fixed. Adobe Substance 3D Painter freezes when launching the application on some Radeon graphics cards (e.g. RX 6900) have also been resolved.
AMD also published a very impressive list of known problems which it promised to fix in the next versions of the video driver update, advising on temporary solutions for some of them:
Some users may experience increased AMD User Experience Program memory usage. A temporary solution & ; opt out of the program; When launching Resident Evil Village you may experience intermittent application hangs or driver crashes on AMD Radeon VII graphics products in the first mission; Enabling Enhanced Sync on some PC configurations may cause a black screen in games. Users experiencing this problem should disable Enhanced Sync; Connecting two displays with widely differing resolutions or refresh rates may cause flicker on Radeon RX Vega series graphics products; Oculus service error may occur on Radeon RX 5000 and 6000 series graphics products, preventing the Oculus Link installer from starting; Radeon performance metrics and logging functions may periodically report very high and incorrect memory clock speeds; If Ryzen Master is not detected in the Adrenalin software after installation, you may need to reboot your system; If you see a blue or black screen on mobile systems, temporarily disable the Enhanced Sign-in; A driver mismatch error may occur if two versions of Radeon software (Windows Store and AMD Support) are installed on the system. A temporary solution may be to run the Windows Store version of Radeon software; AMD is investigating the issue, which may slightly affect battery life on laptops based on Ryzen 5000 processors; After upgrading to the latest version of Radeon software, you may experience a blue or black screen. Workaround & ; Disable core isolation; AMD is investigating a D3 error code that may appear on some motherboards after upgrading to the latest version of Radeon software; On some AMD Athlon mobile systems, performance may be lower than expected.
Adrenalin driver installation files version 21.6.2 are available for computers and laptops running 64-bit Windows 10 operating systems at the company's website. Windows Store driver version & ; 27.20.22001.16006.