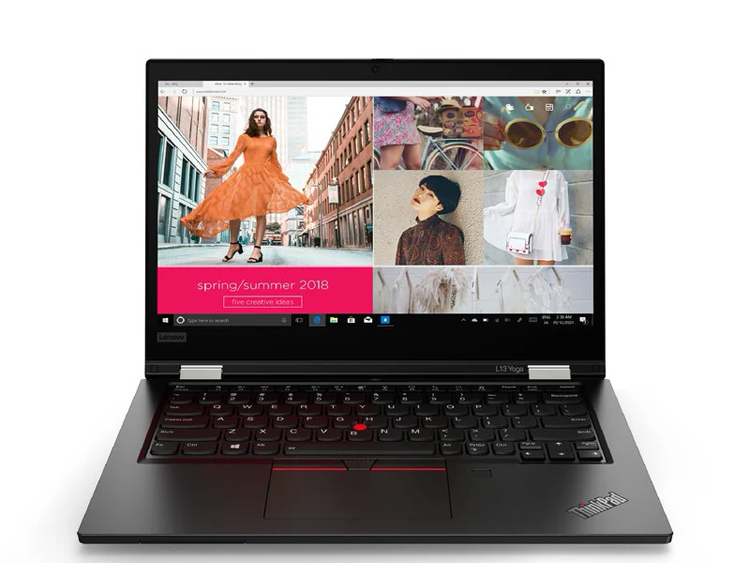 Lenovo has announced the ThinkPad L13 Gen 2 laptop, as well as its hybrid version ThinkPad L13 Yoga Gen 2: both feature a 13.3-inch Full HD display with 1920 × 1080 pixels resolution.
The new products are based on the AMD hardware platform with Ryzen PRO 5000 processors . The maximum configuration includes 16GB of DDR4-3200 RAM and a 1TB PCIe SSD.
The ThinkPad L13 Yoga Gen 2 has a lid with a touch screen that can be opened 360 degrees: this allows you to put the laptop in tablet mode. For the ThinkPad L13 Gen 2 laptop, touch support is available as an option.
The portable computers are equipped with Dolby Audio Premium, fingerprint scanner, Wi-Fi 6 802.11a (2 × 2) and Bluetooth 5.1, microSD slot. Two USB Type-C 3.2 and USB Type-A 3.2, HDMI 2.0 and a standard 3.5mm jack.
Dimensions are 311.5 × 219 × 17.6 mm, weight & ; about 1.4 kg. Power is provided by a 46W·h battery that gives you more than 10 hours of battery life. The ThinkPad L13 Gen 2 and ThinkPad L13 Yoga Gen 2 laptops will go on sale in August at a price of 649 and 749 euros respectively;