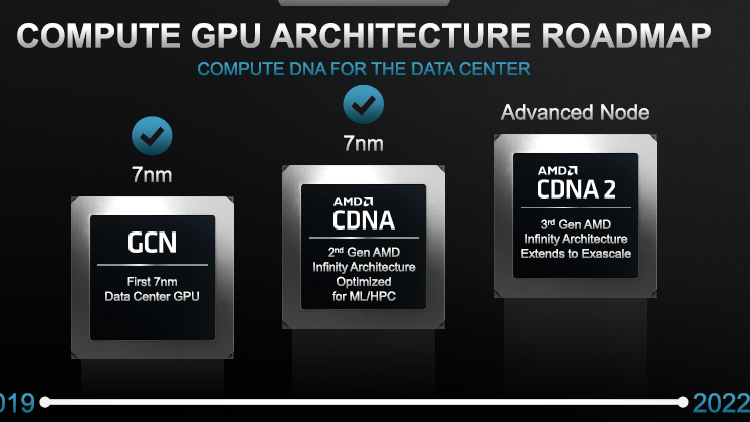 In the second half of the year, as AMD management admitted at the quarterly conference, the server segment will determine the company's revenue dynamics, so there was a lot of attention paid to relevant comments at the event. This quarter, 7nm EPYC processors of Milan generation will begin to dominate AMD's supply structure over their Rome generation predecessors.
The server segment is understandably inert when it comes to purchasing next-generation products, but AMD CEO Lisa Su noted at the quarterly conference that the Milan family's EPYC processors are outperforming their predecessors in terms of market expansion. In sequential comparison, their sales volumes more than doubled at the end of the second quarter. In the third quarter, the Milan processors will finally overtake the supply structure of AMD central processors for server applications.
If in the first half of the year the main volume of AMD server components purchases was realized by cloud segment players, the second half should be joined by general corporate customers. Already now the server segment brings the company more than 20- % of the total revenues, and in the current half-year this share will only grow, as the company's management believes. Graphics processor-based computing gas pedals have more than doubled AMD's profile revenue year on year.
The company has even started shipping the first samples of gas pedals with CDNA 2 architecture, which should come out closer to 2022, as well as offer some more advanced manufacturing process compared to the current 7-nm. In the server CPU segment, revenues have been renewing records for the fifth quarter in a row. Both the growth of the average selling price and the increase in the volume of sales in physical terms contribute to this.
Speaking about the competition on the part of Intel, Lisa Suh stressed that she counts on high activity of the main rival and that is why she sets the task for the company to be better than the competitor. AMD customers are quite excited about the Genoa 5-nm processors, which will come out next year, they are scheduled to be announced according to the earlier schedule.
Price competition from Intel doesn't really change anything for AMD's tactics, as Lisa Su explained. The server segment, she said, values unit performance and total cost of ownership more than the selling price of the processors themselves. In terms of performance, she is convinced, AMD now leads the server processor segment. The company is ready to fight «for every processor socket» but the price factor in this case remains in the background.