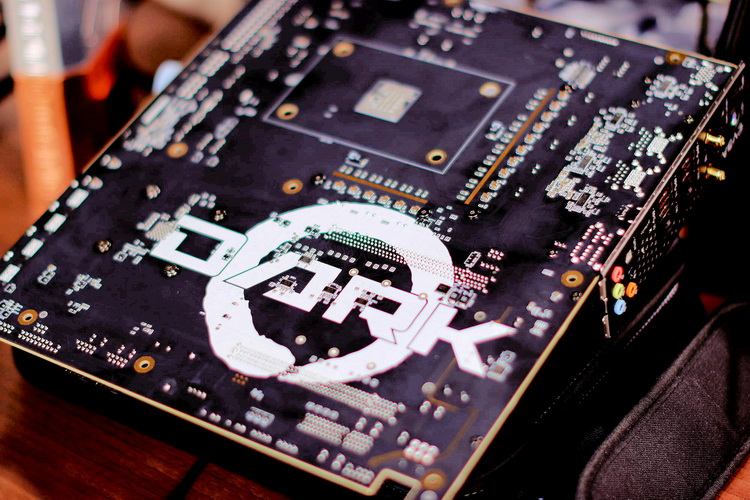 EVGA's in-house overclocker Vince Lucido, better known as K|ngp|n, has published a photo of the company's first motherboard for AMD Ryzen processors. New product is called EVGA Dark X570S and is built on updated AMD X570 chipset with passive cooling system.
Nearly five years after AMD introduced the first processor for the Socket AM4 socket, EVGA has finally decided to join the long list of manufacturers that have long offered motherboards based on this socket. AMD is supposed to release a new Socket AM5 platform already next year, so the appearance of EVGA Dark class «enthusiast» motherboard at the sunset of the current generation of desktop platform may seem quite strange. Earlier, EVGA published a short video hinting at the upcoming announcement of the board for AMD Ryzen processors. Vince's publication of a picture of the new product could mean that its announcement will take place very soon. However, neither the company itself, nor Vince do not specify when exactly.
By the way, in spite of the fact that EVGA showed its premium motherboard Z590 Dark for Intel processors six months ago, it still has not gone on sale.
EVGA (Intel) Z590 Dark
Considering the pinout of components on the back of the Dark X570S motherboard, a photo of which Vince Lucido posted, they both use the same power subsystem and layout of different connectors.