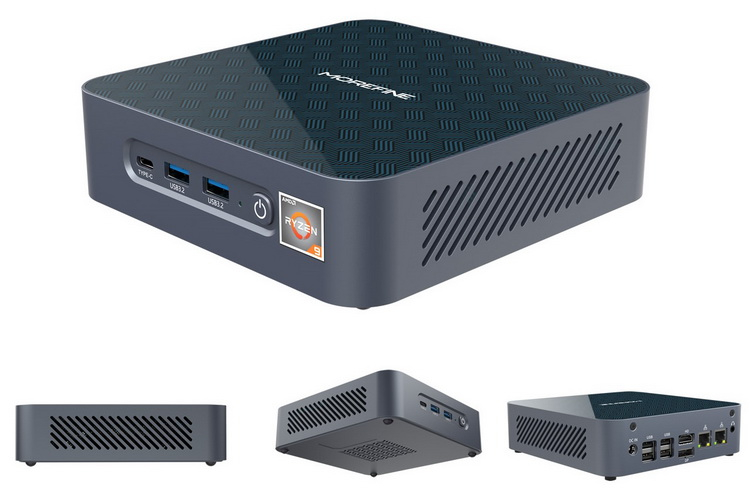 Morefine Focus and Minisforum announced that they are developing compact nettops equipped with AMD Ryzen 5000H mobile processors. Both systems will use the flagship eight-core Ryzen 9 5900HX with up to 4.6 GHz.
Only Morefine Focus has provided more details about its upcoming new product. The MoreFine S500+ MiniPC will get an eight-core and sixteen-thread Ryzen 9 5900HX with an unlocked multiplier and automatic overclocking function up to 4.6GHz. There's enough space inside for two M.2 2280 NVMe drives as well as one additional SATA SSD or 2.5" HDD.
The compact nettop will be able to offer up to 64 GB of DDR4-3200 or LPDDR4 memory with up to 4266 MHz. Wi-Fi 6 and Bluetooth 5.0 will provide wireless networking capabilities for your compact PC.
The package of external interfaces will include DisplayPort 1.4 and HDMI 2.0 slots and two LAN ports with data transfer rate up to 2.5 Gb/s. In addition, it will have seven USB ports: two USB 3.2 Type-A and one Type-C on the front and four USB 2.0 & ; on the back.
Minisofurm MiniPC based on Ryzen 9 5900HX
Both companies have not yet announced official announcement dates for their new products, as well as their prices.