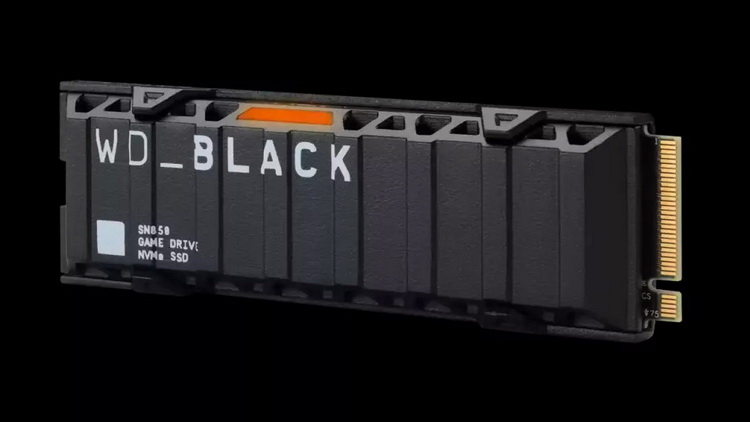 Western Digital has released new firmware for its WD Black SN850 solid-state NVMe drives that solves the problem of performance dips when the drive is connected to a system via an M.2 connector that is connected to the AMD X570 chipset, not the CPU.
The WD Black SN850 drives are some of the fastest drives on the market. However, some users have complained that SSD performance drops by more than 40% if the M.2 socket they are installed in is not directly connected to the Ryzen processor. With a single drive, the problem was solved by routinely installing it in the first M.2 slot, which is the CPU's responsibility. However, some users have several NVMe drives installed in their system at once. According to Western Digital, the essence of the problem was related to the Maximum Payload Size (MPS) parameter, which is responsible for the maximum transaction level packet size on this bus. The speed of the WD Black SN850 was limited if the MPS value was set to a minimum of 128 bytes. The new firmware version 613200WD for the WD Black SN850 corrects this omission.
WD Black SN850 performance before installing the new firmware
According to a user on the German forum ComputerBase, the previous firmware version 613000WD had a sequential write speed limit of 2821.63 Mbytes/s. On the latest 613200WD version, the drive is capable of 5115.11 Mbytes/sec.
WD Black SN850 performance after installing new firmware
The new firmware for WD Black SN850 NVMe drives is only available through Western Digital's proprietary Dashboard software. To install it, just run the program and it will automatically prompt you to update to the latest version. If you do not receive this notification, it is recommended that you simply reinstall the Western Digital Dashboard software.