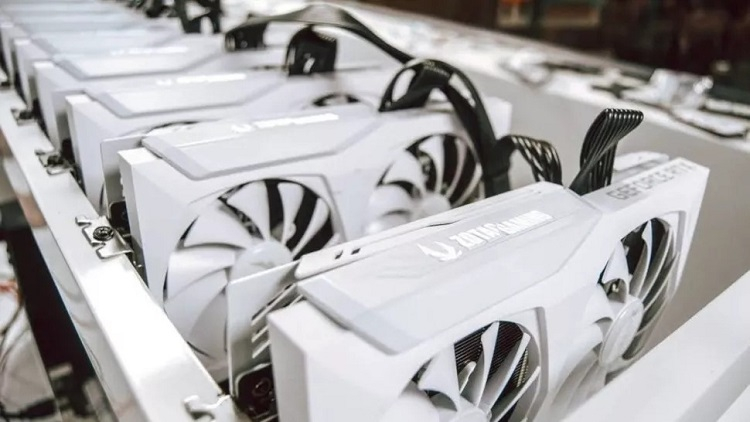 Former cryptomainers from China began to throw on the market wholesale shipments of next-generation graphics cards. Nevertheless it is hardly worth buying «new» GPUs on the secondary market, at least & ; you should not hurry.
According to Hong Kong sources, the local «bulletin board» PTT has seen all sorts of options & ; from NVIDIA GeForce RTX 3090 and AMD Radeon RX 6900 XT to NVIDIA GTX 1066 and AMD Radeon RX 478 (aka NVIDIA GeForce GTX 1060 and AMD Radeon RX 470 respectively) in large numbers. «Repression against cryptominers in Inner Mongolia, Qinghai and Sichuan, as well as other provinces of China and more aggressive policy of the PRC authorities on the cryptocurrency market in general has already led to a drop in cryptocurrency prices around the world. China accounts for 65% of the global hash rate of cryptomainers mining currencies like Bitcoin and Ethereum.
techradar.com.
Now, unwanted used cards are being sold at manufacturer-recommended prices & ; in some cases, even cheaper than what the cryptomainers themselves paid for them. Moreover, this is the worst time to buy video cards on eBay and similar marketplaces. With the fall in cryptocurrency prices, the market runs the risk of a wave of used GPUs. It is hardly worth buying under any circumstances hardware that has been exploited for months in 24/7 mode, worked in many cases in conditions with elevated temperatures and without good cooling. In addition, many of these cards will be sold on the trading floors as new & ; trust such ads is not yet worth it, even in the presence of boxes and documents for the purchase. But most importantly, the flow of video cards from Chinese farms will force homegrown speculators, who have purchased really new copies in large quantities, to reduce prices, and this will undermine their business, which often involves unscrupulous representatives of trading networks. Therefore, it is possible that soon modern GPUs will be available at reasonable prices in stores.