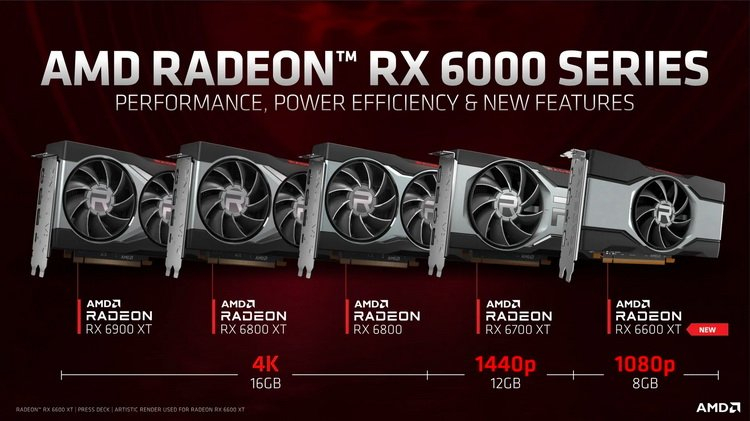 AMD has released a new Radeon Software Adrenalin 2020 Edition 21.8.2 graphics driver pack for Windows 10 that adds support for the Myst and Aliens: Fireteam Elite remake.
Myst claims up to a 6% performance boost when playing at 4K resolution and Medium settings, with ray tracing enabled on the Radeon RX 6800 XT graphics card.
The new version of the driver fixes a number of bugs. In particular, the company has fixed an issue with session termination in the Open Broadcaster Software application when recording using the H265 / HEVC codec. In addition, the problem with image distortion when using two screens in the game F1 2021, hangs of the Radeon software at startup, distortion of the image of light beams in the game Control when using DirectX 12 API was resolved. Also, the problem with Ryzen Master application crashing when upgrading to the latest Radeon graphics driver has been resolved. The manufacturer also listed known bugs that will be fixed in the next versions of the graphics driver:
Open Broadcaster Software may continue to run in the background after the user ends the recording session and closes the application; while playing Payday 2, some AMD graphics products such as Radeon RX 6800 XT may show some visual artifacts While playing Myst or Kingshunt, black screen may appear on some Radeon RX 6800 XT GPUs. A temporary solution is to disable performance overlay or Radeon image sharpening in Radeon Software; driver timeouts may occur when playing a game and streaming video at the same time on some AMD graphics products such as the Radeon RX 500 Series; AMD Radeon software may crash or stop responding when playing some games with DirectX 11 API such as PlayerUnknown's Battlegrounds with multiple displays connected in advanced mode; playing Horizon Zero Dawn for extended periods of time may cause the driver to time out or crash on some AMD graphics products such as the Radeon RX 6700 XT; Extended sync can cause a black screen to appear when turned on in some games and system configurations. Users who may have problems with extended sync enabled should disable it; connecting two displays with large differences in resolution or refresh rate may cause flicker on Radeon RX Vega series graphics products; Radeon performance metrics and logging features may occasionally report very high or incorrect memory clock speeds.
Download the Radeon Software Adrenalin 2020 Edition 21.8.2 graphics driver for Windows 10 from the AMD official website.