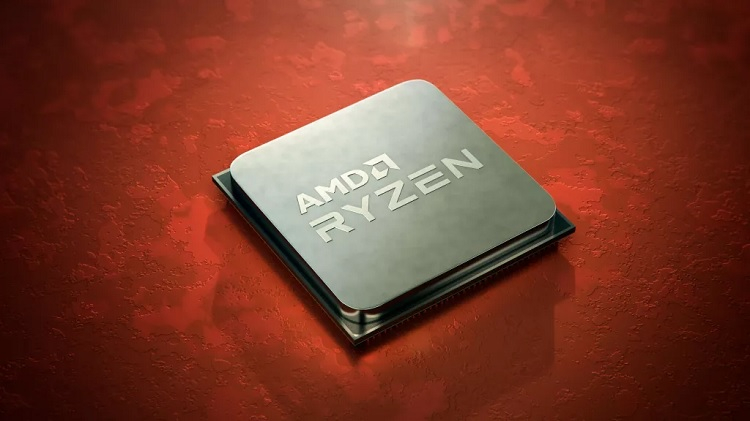 AMD has published new versions of drivers for its chipsets, which fixes performance issues in Windows 11. Recall that Microsoft's new system previously didn't identify the highest performing cores of Ryzen processors, which caused the performance of Ryzen systems to drop compared to Windows 10. This is not the only, but very important fix to ensure correct operation of AMD chips in Windows 11.
The fresh driver version 3.10.08.506 has been released for AMD WRX80, TRX40, X570, B550, A520, X399, X470, B450, X370, B350 and A320 chipsets, that is virtually all system logic chips for Ryzen and Ryzen Threadripper chipsets. The new software version restores the functionality of the CPPC2 mechanism, which allocates tasks to preferred cores based on their operating frequencies. Recall that in AMD processors, like Intel, certain cores can run at slightly higher frequencies than neighboring cores. Failure of Windows 11 to identify these cores may result in a noticeable degradation of system performance.
AMD states that UEFI CPPC2 malfunctions are more noticeable on Ryzen 7 and Ryzen 9 processors with eight or more cores and TDP levels above 65W. After downloading and installing AMD chipset driver 3.10.08.506, a system with a Ryzen 5000 series chip should report version 7.0.3.5 of the Windows 11 preparation package. For Ryzen 2000 and 3000 series chips with driver 3.10.08.506 Windows 11 system will install a balanced power management scheme. The fresh drivers fix one of two issues with Ryzen CPUs in Windows 11. The second is that the L3 cache performance of the Ryzen 5000 chips is significantly reduced in the new OS due to increased latency. Microsoft and AMD have found a solution, which is being tested as part of the Windows Insider program, but no public release of the fix has yet been reported.