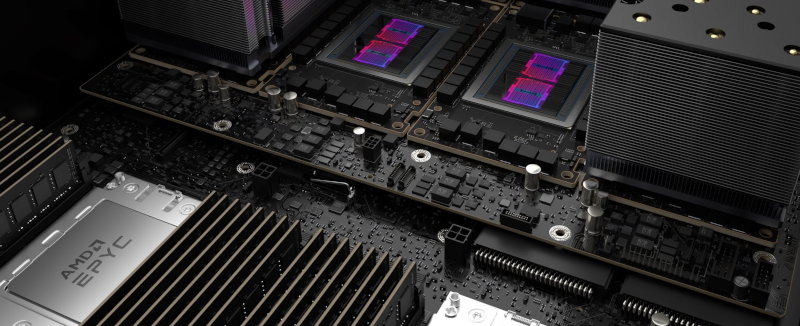 The French national High Performance Computing Agency (GENCI) and the National Center for Higher Education and Research (CINES), as well as the National Center for Scientific Research (CNRS), announced the construction of the new Adastra supercomputer (lat. «Through thorns to the stars») and the expansion of Jean Zay, the country's highest performing academic supercomputer. In both cases, HPE will be the contractor.
The 70 Pflops Adastra system will be 20 times faster than the one that CINES scientists and researchers now have at their disposal & ; it is a 3.5 Pflops Occigen machine, which first hit the TOP500 back in 2014. The new system will be based on the HPE Cray EX platform, which will be deployed in two stages.
In spring 2022, we plan to get the first unit, consisting of hybrid nodes with «optimized AMD EPYC 7003»processors (it is not specified whether they will be Milan-X), 256 GB of DDR4 and four OAM-accelerators Instinct MI250X. The second Adastra unit should be completed by the end of next year. It will consist of nodes with AMD EPYC Genoa processors and 768 GB of DDR5. The interconnect for all nodes will be Slingshot 11 (200 Gbps): four for hybrid nodes (i.e. in a 1:1 ratio with gas pedals) and one for each node of the second block.
Complementing the supercomputer is the Cray ClusterStor E1000 hybrid storage with Lustre FS. For «hot» data will be available all-flash storage with 2 terabytes capacity and throughput of 1.3 Tbytes / s, and for «cold» & ; storage with fast HDD with total capacity of 25 GBytes and data transfer rate of 250 GB/s. Maximum steady-state consumption of the entire complex will be 1.59 MW. Thanks to hot water cooling the PUE factor will be 1.10.
Jean Zay supercomputer (Photo: Cyril Fresillon/IDRIS/CNRS Photothèque)
Adastra will be used for scientific research. Primarily in the field of renewable energy, which should help reduce the carbon footprint. It will also help in the development of materials for next-generation battery technology, in the creation of new drugs, and in the study of new treatments. Jean Zay supercomputer (HPE SGI 8600 platform) with a declared peak performance of 28 Pflops (it is not reflected in TOP500) will get the second major upgrade in early 2022. The machine will be updated with 52 HPE Apollo 6500 Gen10 nodes, each containing eight NVIDIA A100 (80 GB) gas pedals. The «trash» heat from the cluster will be directed to the heating system of the Paris-Saclay University.