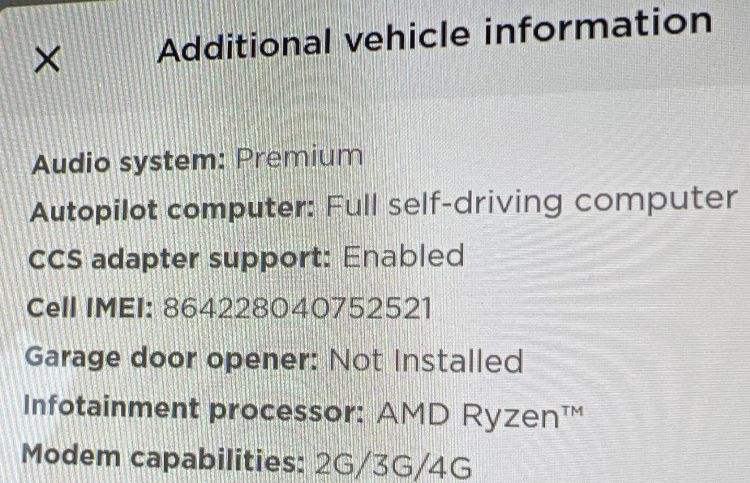 After the spring restyling, the Tesla Model S and Model X flagship electric cars switched to AMD Ryzen processors, but they later appeared in the onboard systems of the more affordable Tesla Model 3 and Model Y, assembled in Shanghai. More recently, these processors are also equipped with the cars of the last two models, assembled in the U.S. and supplied to the local market.
Thus, if the Electrek resource is to be believed, the wave of on-board infotainment upgrades for Tesla electric vehicles has covered the entire range of vehicles produced by the company in two countries. We can assume that if Tesla gets the long-awaited permission to assemble the Model Y in Germany, the Berlin-made crossovers will initially be equipped with AMD Ryzen processors. Now the Model 3 and Model Y are shipped to the European market from China, and they have already switched to AMD Ryzen processors. The infotainment system of Tesla's junior electric cars had previously relied on Intel processors of the Atom family. Switching to AMD Ryzen, as experiments by Chinese reviewers have shown, not only opens up access to a new experience in computer games that can be run on a stationary electric car, but also speeds up the basic interface. Since all the main functions of Tesla electric cars are controlled from the central display, no owner who has had experience with cars of previous batches can fail to notice the improved onboard computer performance.
No less important change was the refusal to use the classic 12-volt lead battery, in American-built Tesla cars it finally gave way to a lithium battery with the same voltage. The point is that the lighting and the onboard power grid of Tesla vehicles traditionally operate at 12 V, and therefore are powered by a separate battery that is in no way connected to the traction battery. The abundance of powerful consumers quickly depleted the life of the conventional lead battery, and as a result, it often needed to be replaced. The new lithium battery has a higher capacity and should handle all typical loads much better. The only problem may be its work in cold weather, but even here the capacity reserve will surely help the car owner. By the way, the fresh batch of Tesla Model Y and Model 3 American assembly demonstrates the presence of an upgraded front camera. How this will affect the operation of active driver assistance systems is not entirely clear. Since May, these cars assembled in the U.S. have refused to use radar, and now the automation relies only on data from onboard cameras to recognize obstacles and surrounding objects.