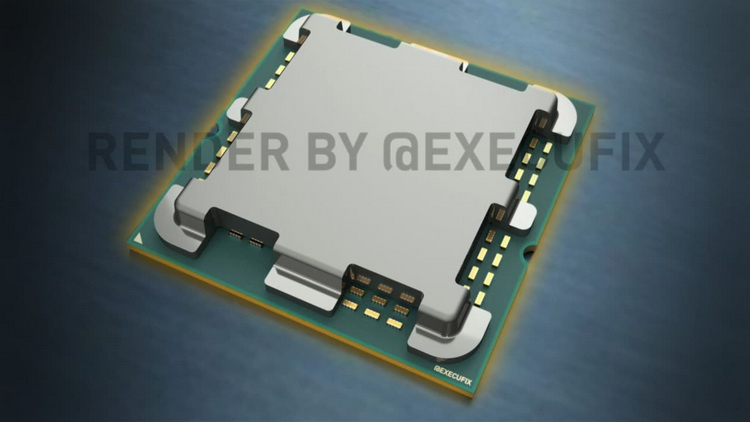 AMD CTO Mark Papermaster in an exclusive interview with Forbes' Anthony Leather confirmed that the company will be talking about the new Zen 4 architecture at CES 2022. However, the main part of the presentation will be devoted to the news about the Zen 3 architecture update, which received the technology 3D V-Cache.
AMD will unveil its next-generation mobile processors, the Ryzen 6000 series, on January 4. In addition, the manufacturer is expected to announce new desktop processors with Zen 3 cores and 3D V-Cache technology, as well as the high-performance Threadripper PRO 5000 (Zen 3) processor series. The announcement of the new Zen 4 CPU architecture is not expected before the third quarter of next year, but the company will announce some of its features at its January press conference, which was confirmed by Papermaster. «As for the next generation. We will be happy to announce some additional details about its future innovations. We will share some things about the Zen 4 architecture at CES, the rest will be revealed later in the year. Overall, 2022 promises to be an amazing year for the company» & ; commented Papermaster. Last month AMD announced the Genoa and Bergamo server processors. The company plans to release the former in 2022 and the latter & ; in 2023. For the consumer segment, if we believe the rumors, the manufacturer is preparing conventional and hybrid processors Raphael and Phoenix series.
Raphael series processors will be presented in both desktop and mobile segments. The mobile Phoenix's are attributed up to 16 physical cores. Exact configuration of these series processors is not known yet, but it is already confirmed that Raphael will support DDR5 memory and PCIe 5.0 interface. Desktop Raphael is also attributed to the use of integrated RDNA 2 graphics, which was absent in products based on Zen–Zen 3 architectures.